In Memory of AAGD Member Brad Williams
Date posted
March 22, 2021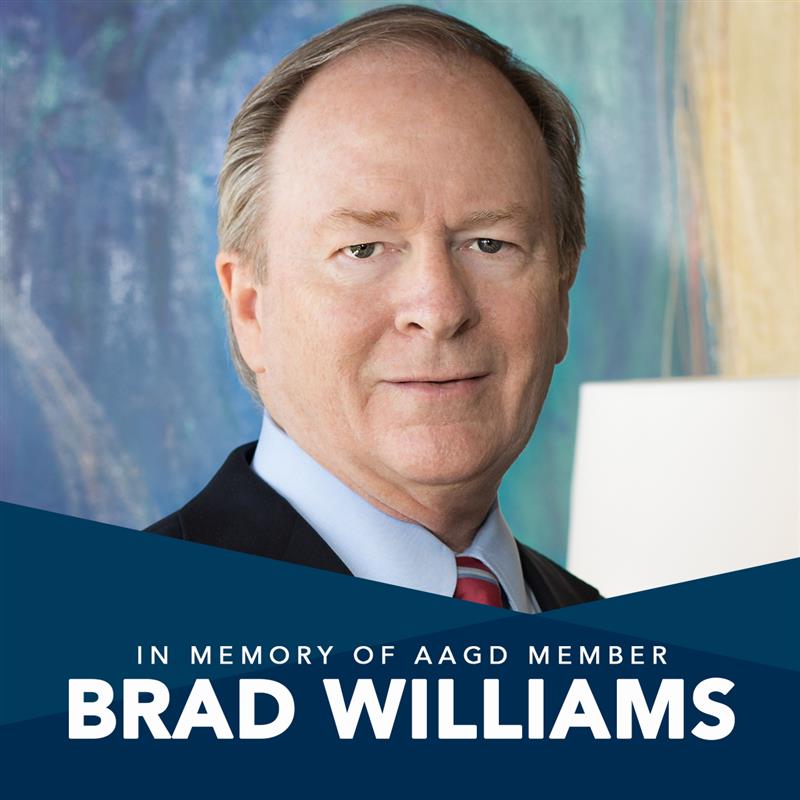 It is with great sadness, and a very heavy heart, that I share with you that Brad Williams passed away suddenly on Saturday.
Brad was an industry icon and a tireless advocate for our industry at the local, state, and national level. He served as President of AAGD, TAA, and Chairman of the Board for NAA - and he was recently recognized with a Lifetime Achievement Award by NAA for his years of dedicated service (more than 40 years of his life were dedicated to the industry and our associations).
Brad never shied away from a fight when it came to the industry he loved so much, and his knowledge of policy and politics made us all feel a little smarter - and sometimes a little intimidated - but it always made us better and more passionate about protecting our industry and engaging with our elected officials.
There is so much more to say about Brad and his lifetime of service to the rental housing industry, but today please join me in praying for peace and comfort for Brad's beloved wife, Ginny, and his son Bradley.
We all have a hole in our hearts today. I cannot believe Brad is gone. His loss is felt on many levels, personal and professional, and he will be missed beyond measure.
If you can attend, there will be a visitation on Thursday, March 25 from 6:00 pm-8:00 pm at Turrentine Jackson Morrow Funeral Home in McKinney. Services will be held at the same location on Friday, March 26 at 2:00 pm.
If you are unable to attend in person, the services will be live-streamed here: https://celebrationoflife.tv/