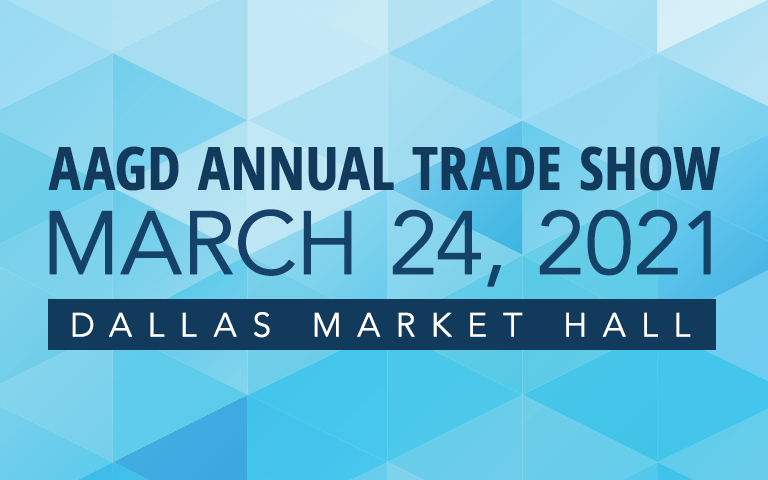 AAGD 2021
TRADE SHOW
Our highest priority is for the health and safety of all participants involved. We have postponed the 2020 Trade Show till March of 2021.
We are grateful for the support of our members and industry supplier members.
We are looking forward to seeing you all again. Please let us know if you have any questions.
View the floor-plan to find the list of exhibitors and plan your day.
EXHIBITOR INFO
This show is a FREE event for all our owner/management and on-site team members.
Non-exhibiting product and service partners will not be permitted in the show.

DECORATING SERVICES
COMING SOON
AAGD has three third party vendor partners that work with us to provide services at the Trade Show.
Freeman (booth decor)
Smart Source (for scanners)
MapDynamics (digital floor plan, digital log of all exhibitor contact pages)
NOTICE:
If you are contacted by any company other than the three listed claiming to partner or have AAGD services, they are not an authorized third party vendor. No company will be selling attendee list or attendee data. Please contact AAGD if you are reached out to by a third party claiming our name.
BACK TO TOP