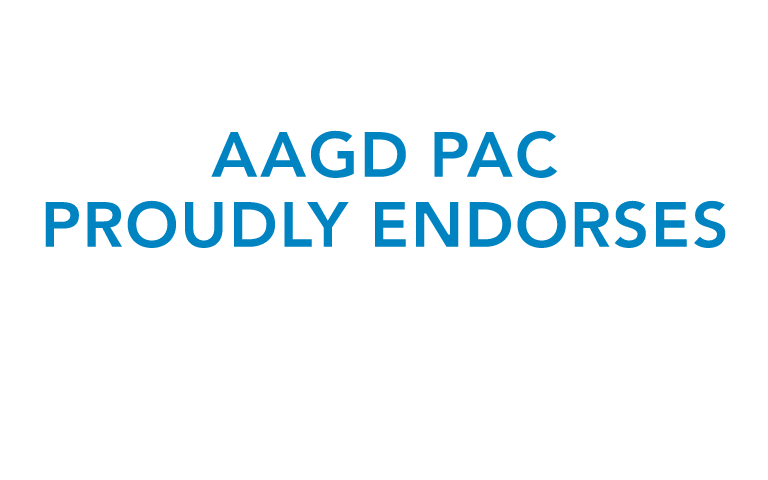 AAGD PAC ENDORSED CANDIDATES
The AAGD Political Action Committee (PAC) supports state and local candidates who are pro-business and understand the issues that are important to the rental housing industry. Leading up to the November 8 Elections, the AAGD PAC has endorsed 55 candidates running for the Texas State Senate, the Texas House of Representatives, and County Elections across nine counties in the AAGD service area. 
The AAGD PAC empowers our members to help shape the political environment and ensure that the voice of the industry is heard by voting in these important elections. We encourage you to vote for the candidates listed below. 
Key Dates:
Deadline to Register  |  October 11, 2022
Early Voting | October 24, 2022 - November 4, 2022
Election Day | November 8, 2022


Find Your Polling Location!
Check your registration status and find your polling location here: www.votetexas.gov
TEXAS SENATE
| | | |
| --- | --- | --- |
| Candidate | District | Hometown |
| Bob Hall | 2 | Canton |
| Angela Paxton | 8 | McKinney |
| Tan Parker | 12 | Flower Mound |
| Nathan Johnson | 16 | Dallas |
| Royce West | 23 | Dallas |
| Drew Springer | 30 | Muenster |
TEXAS HOUSE
| | | |
| --- | --- | --- |
| Candidate | District | Hometown |
| Bryan Slaton | 2 | Royse City |
| Keith Bell | 4 | Forney |
| Justin Holland | 33 | Rockwall |
| Richard Hayes | 57 | Shady Shores |
| Frederick Frazier | 61 | McKinney |
| Reggie Smith | 62 | Van Alstyne |
| Ben Bumgarner | 63 | Trophy Club |
| Lynn Stucky | 64 | Denton |
| Kronda Thimesch | 65 | Lewisville |
| Matt Shaheen | 66 | Plano |
| Jeff Leach | 67 | Plano |
| Jamee Jolly | 70 | Plano |
| Candy Noble | 89 | Lucas |
| Venton Jones | 100 | Dallas |
| Rafael Anchia | 103 | Dallas |
| Jared Patterson | 106 | Frisco |
| Victoria Neave | 107 | Dallas |
| Morgan Meyer | 108 | Dallas |
| Carl Sherman | 109 | DeSoto |
| Toni Rose | 110 | Dallas |
| Yvonne Davis | 111 | Dallas |
| Angie Chen Button | 112 | Garland |
| Rhetta Bowers | 113 | Rowlett |
| John Bryant | 114 | Dallas |
| Julie Johnson | 115 | Carrollton |
LOCAL CANDIDATES
| | | |
| --- | --- | --- |
| Candidate | Type | County |
| Chris Hill | County Judge | Collin County |
| Paul Raleeh | Justice of the Peace, Precinct 1 | Collin County |
| Ellen Skinner | Justice of the Peace, Precinct 2 | Collin County |
| Vincent Venegoni | Justice of the Peace, Precinct 4 | Collin County |
| J.J. Koch | County Commissioner, Precinct 2 | Dallas County |
| Elba Garcia | County Commissioner, Precinct 4 | Dallas County |
| Margaret O'Brien | Justice of the Peace, Precinct 2, Place 1 | Dallas County |
| Steve Seider | Justice of the Peace, Precinct 3, Place 2 | Dallas County |
| Mike Jones | Justice of the Peace, Precinct 4, Place 1 | Dallas County |
| Juan Jasso | Justice of the Peace, Precinct 5, Place 2 | Dallas County |
| Dianne Jones | County Court at Law No. 4 | Dallas County |
| Nicole Taylor | County Court at Law No. 5 | Dallas County |
| Michael Orozco | Constable Precinct 5 | Dallas County |
| Andy Eads | County Judge | Denton County |
| Kevin Falconer | County Commissioner, Precinct 2 | Denton County |
| Alan Wheeler | Justice of the Peace, Precinct 1 | Denton County |
| James DePiazza | Justice of the Peace, Precinct 2 | Denton County |
| James Kerbow | Justice of the Peace, Precinct 3 | Denton County |
| Harris Hughey | Justice of the Peace, Precinct 4 | Denton County |
| Mike Oglesby | Justice of the Peace, Precinct 5 | Denton County |
| Blanca Oliver | Justice of the Peace, Precinct 6 | Denton County |