2021 Community Service Project Recognition at Buckner Family Hope Center's Renovation Celebration
Date posted
October 21, 2022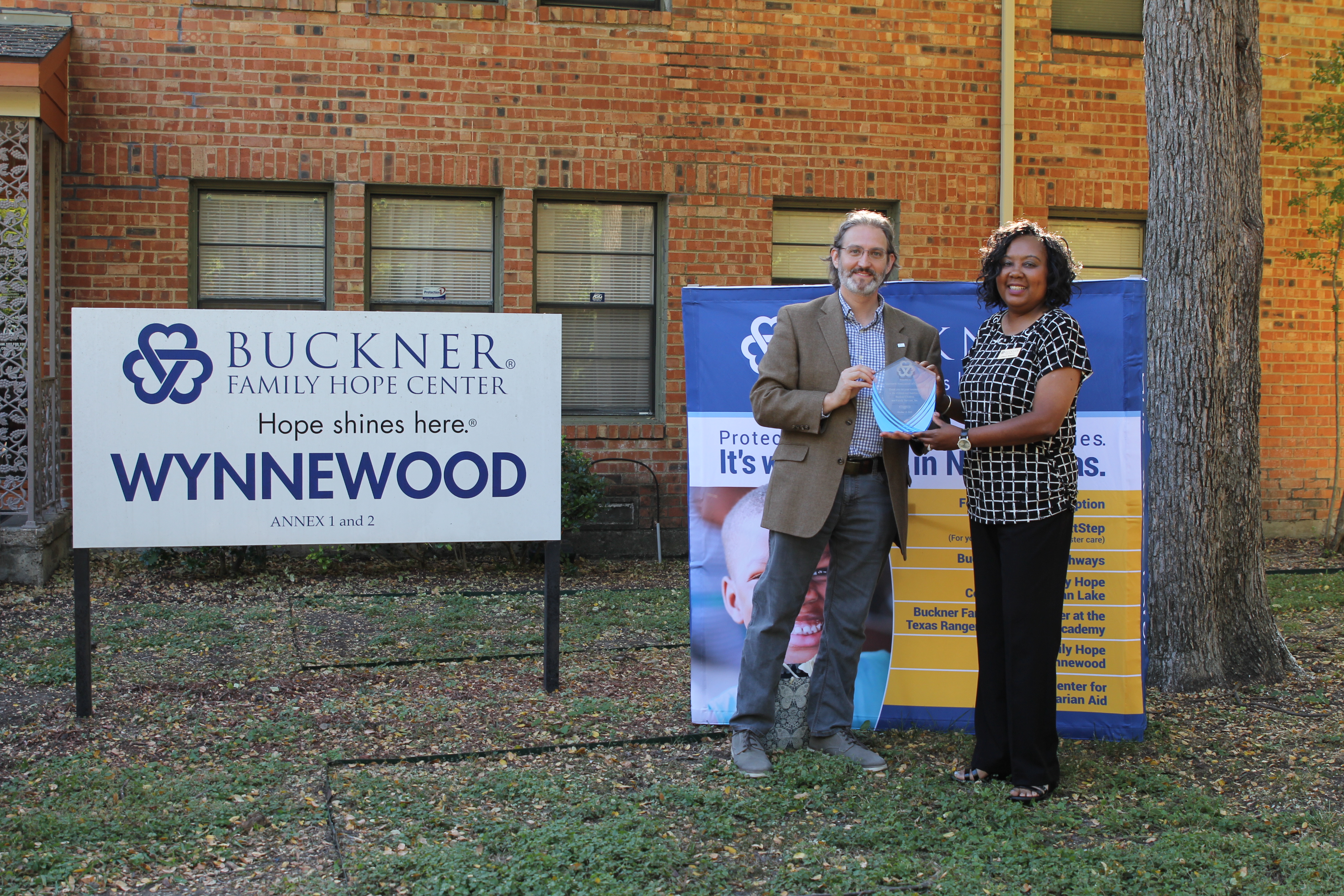 AAGD hosted its first-ever Community Service Reverse Auction benefitting Jonathan's Place and Buckner International in November of 2021. 20 projects were auctioned off, raising $150,000 in total for both organizations.
This past week, AAGD was recognized at the Buckner Family Hope Center at Wynnewood for our efforts in helping them with over $90,000 worth of repairs to their facilities. With AAGD's help, Buckner was able to stretch its grant funds to update spaces around the campus. This included kitchen areas, air conditioning upgrades, and roofing. AAGD's Immediate Past President, Ian Mattingly of LUMA Residential attended the event which celebrated the completion of the project.
In Buckner's Blog Post, Cheryl Williams, director of the Family Hope Center at Wynnewood, commented saying, "This was an amazing gift, not just for Buckner, but for this community and the individuals we are blessed to serve here. We try to bring dignity to this community not only in how we serve but in how our buildings look inside and out."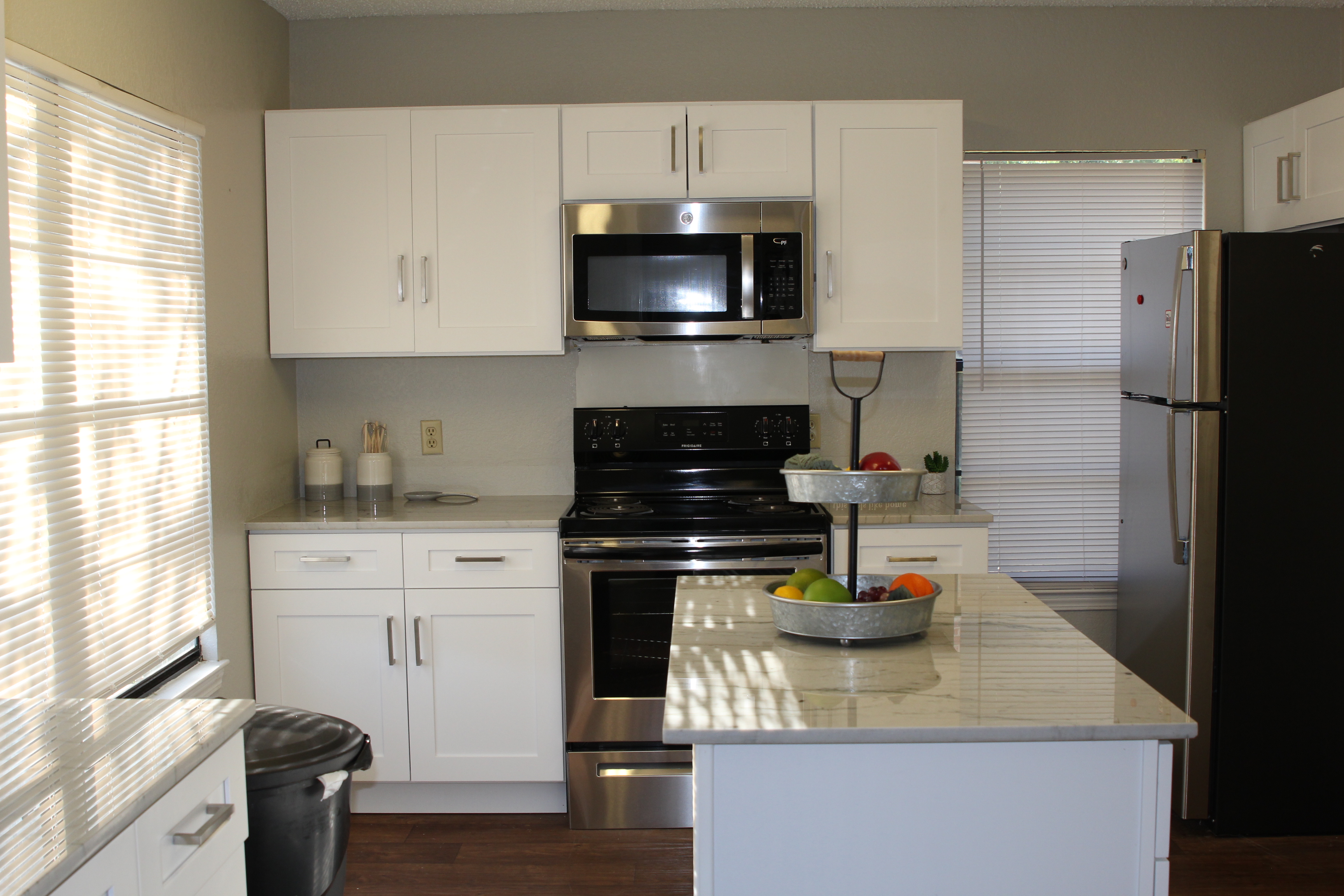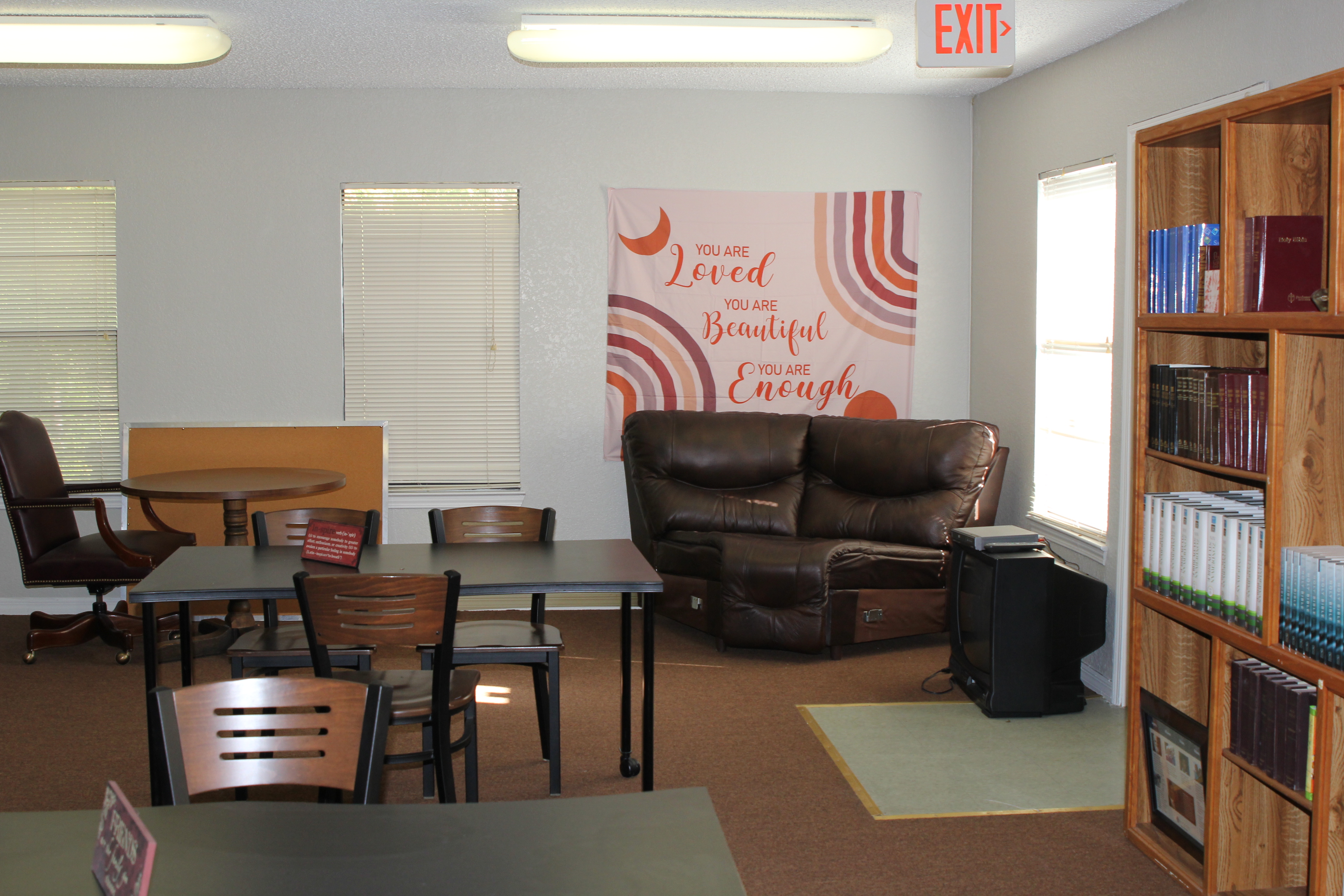 ABOUT BUCKNER INTERNATIONAL:
Buckner is an international ministry that transforms the lives of vulnerable children, enriches the lives of senior adults, and builds strong families through Christ-centered values. Our values are reflected in our Statement of Faith.
Buckner housing programs for vulnerable children, families, campers and seniors comply with all applicable state and federal Fair Housing laws including the Fair Housing Act, Section 504 of the Rehabilitation Act of 1973 and the Americans with Disabilities Act, Title VI of the Civil Rights Act of 1964 and the Age Discrimination Act of 1975 and the applicable implementing regulations.
DONORS:
We are grateful to our AAGD members for participating in and generously donating to this new initiative. We would like to recognize the following members for winning their bids:
American Landmark
Arbor Contract Carpet Inc
Brookfield Properties
Camp Construction
Carroll Management Group
Century HVAC Distributing
Cortland
FSI Construction
Greystar Real Estate Partners
Liberty Rent
Lowes Pro Supply
Luma Residential
Norman Construction
Precision Appliance Leasing
Summit Property Management
T-Rock Contracting
Unity Construction
ALN Apartment Data
American Landmark
Apartments.com
Association of Greater Dallas
Brookfield Properties
City Gate Property Group
COMM-FIT
Olympus Property Management
Precision Appliance Leasing
Westdale Real Estate Investment and Management