COVID-19 Vaccine Information For Residents
Date posted
April 12, 2021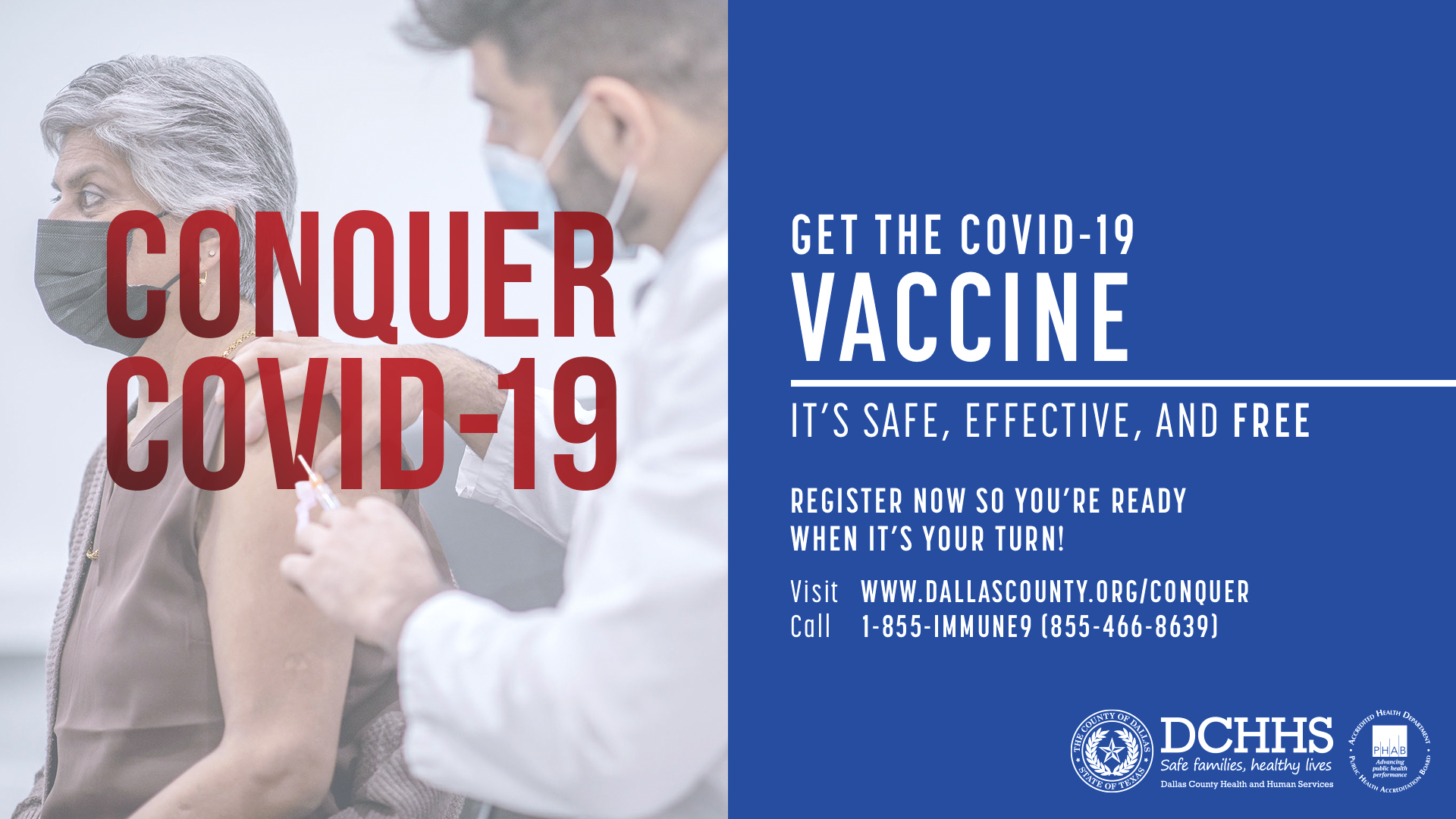 All Texans are eligible for the COVID-19 Vaccine. The Fair Park location is a state location, so no matter your location, all Texans can get vaccinated at this location.
Dallas County has put together tools and resources for your to provide content to the residents at your property.
All the information and vaccine registration information is online.
Here's what you should know:
Vaccines are

safe and effective

.
The vaccines

do not

contain the live COVID virus.
Sometimes the vaccines cause

mild symptoms

.

Everyone

needs to get vaccinated.
Vaccine supplies are limited right now, but

more are on the way

.
REGISTER NOW, SO YOU CAN BE READY WHEN IT'S YOUR TURN!
Visit: WWW.DALLASCOUNTY.ORG/CONQUER
Call: 1-855-IMMUNE9 (855-466-8639)