Community Service Spotlight: Greystar
The Apartment Association of Greater Dallas is a proud supporter of our local community. As an association, we give over $150,000 annually to support local charitable organizations. Our member companies and properties collectively support our initiatives and projects and individually do so much to give back to our community. Each month, we feature one of our member companies to highlight the work and impact they are having on our community. This month's feature is Greystar.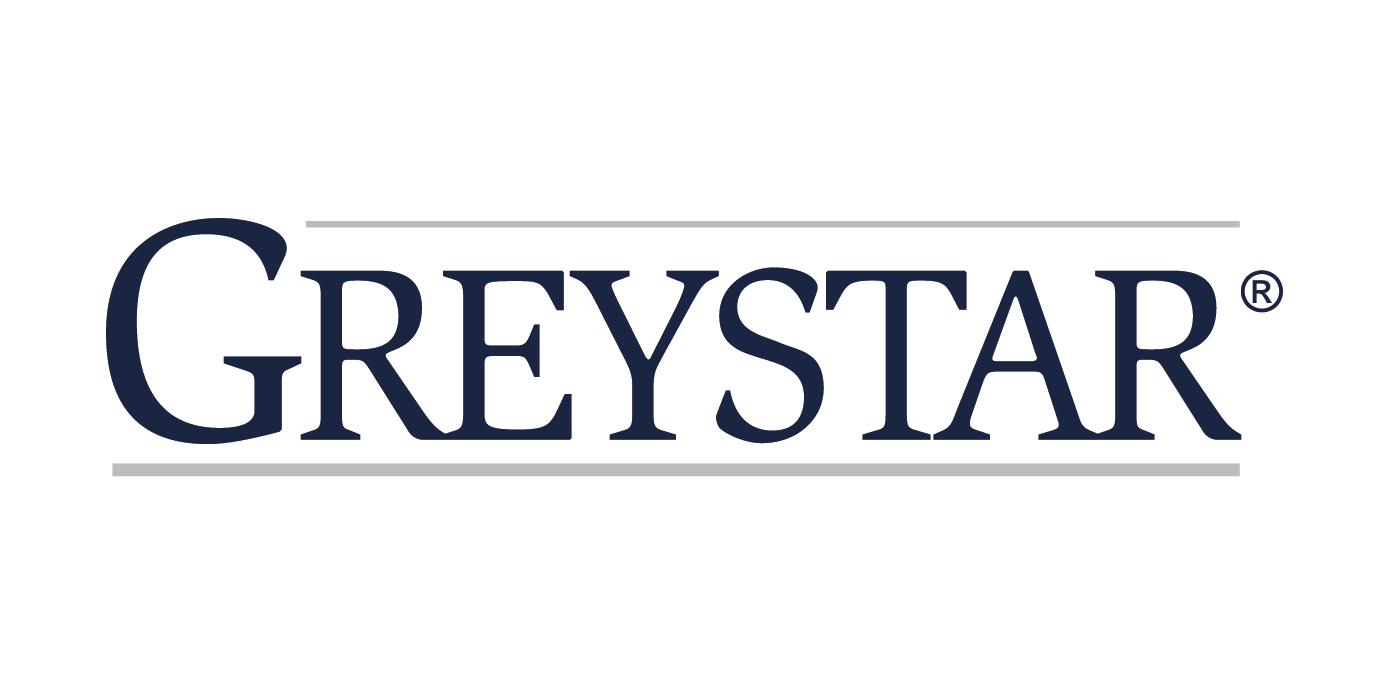 At Greystar our Commitment to the Community Pillar of Excellence is one of the key components of our culture that distinguishes Greystar as a great place to work. While 2020 has been a unique year for giving we have been able to summarize both historical and current efforts below.  In Q1 of 2021, we have begun to see a more consistent return to normal creating more in-person opportunities for associates. We are honored to work together to promote the participation of teams to give back to the community. 
This is a true testament to how our team members show their commitment to the community by sharing their time and talents throughout the year.  Below are highlights of just a few of the organizations that so many gave their time and talents to benefiting those who need it most.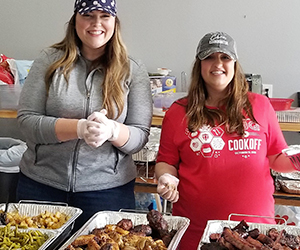 PTSD Foundation Camp Hope Charity BBQ / Golf Tournament / Bake Sale Fund Raiser Event Q4/2019: To give back to those who have given so much by providing hope and healing to those with unseen wounds from war. This non-profit organization is dedicated to mentoring our combat veterans with post-traumatic stress disorder and their families.  Our goal is to join arms and help those who have fought sacrifices for each of us. Camp Hope offers a safe place where everyone feels support and love. Also, at Greystar we provide a paperless way to allow our team members to contribute through payroll deductions to the various GreystarGIVING programs such as Camp Hope as well as other efforts outlined below such as St. Jude, Greystar Scholars, and Greystar Stars in Need.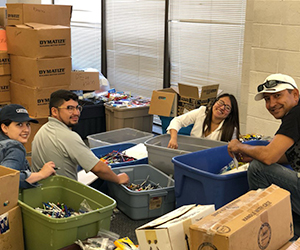 Mission Arlington: Efforts benefit and support the whole person physically, emotionally, intellectually, and spiritually. People helping people simply through time commitments, a helping hand, a huge smile, and a willingness to give to those who truly benefit from our effort. Mission Arlington's approach "begins with the conviction that every life is important to God and therefore important to us".
Buckner Family Hope Center and School Supply / Uniform Drive: Support vulnerable children and families to include services to strengthen the entire family physically, mentally, and spiritually.
St. Jude's: St. Jude Children's Research Hospital is leading the way the world understands, treats, and defeats childhood cancer and other deadly diseases. St. Jude has the world's best survival rates for the most aggressive childhood cancers, and treatments invented at St. Jude have helped push the overall childhood cancer survival rate from 20% to 80% since opening more than 50 years ago. St. Jude is working to drive the overall survival rate for childhood cancer to 90% in the next decade. St. Jude freely shares the breakthroughs they make, and every child saved at St. Jude means doctors and scientists worldwide can use that knowledge to save thousands of more children. Families never receive a bill from St. Jude for treatment, travel, housing, and food — because all a family should worry about is helping their child live. Since 2010, Greystar has raised more than $4 million for St. Jude. When you donate to St. Jude, you are helping save lives — you are helping make certain no family will ever pay St. Jude for anything. And that kind of support is truly priceless.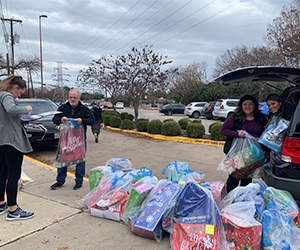 Semones Family YMCA Dallas Angel Tree: For many of us, it's hard to imagine waking up on Christmas morning without gifts under the tree. For so many families in the Dallas community, this is an unfortunate reality. This program serves as a reminder of the reason for the season and reinforces the YMCA's mission of being "For All". Though the simple act of buying and donating gifts to a family in need may seem small, the impact is immeasurable. Greystar continuously adopts over 50 children providing each a Christmas experience when otherwise they would have nothing.
AAGD Toys for Tots Drive Drop Off: Toy drive providing financial donations as well as toy donations to Marines.
Texas Strong - 2021: Our teams have embodied our Pillars of Excellence and been consistently focused on Community, People, Customer Satisfaction, and Operational Excellence during both the pandemic and Winter Storm Uri!  Texas is certainly Texas Strong. In response to the devastation from Winter Storm Uri, (Dallas, Austin, and Houston) partnered with Ink to the People to design t-shirts (and more) to commemorate this event and raise money for our team members through the Stars In Need program. It goes without saying that we're humbled by the way teams have come together to support each other and our communities during such a monumental time. While most, if not all, of us, have been impacted by Winter Storm Uri, some of our Greystar family members were hit especially hard.  With each purchase, we will be united in our efforts to support them during this challenging time! We were able to raise over $4,000 – with the help of our sister cities across Texas.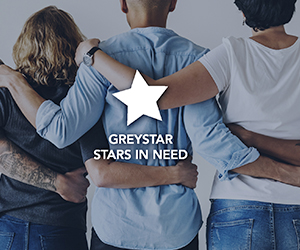 Stars in Need: This program provides financial assistance and support to Greystar team members and their families experiencing significant difficulties as the result of a catastrophic event leading to severe financial needs. Funded by team members for team members.
Greystar Scholars: Provides financial assistance to children and dependents of Greystar Team Members who are either graduating high school seniors or college/university students that attend accredited universities and colleges. The intent of the program is to promote the ongoing education of our youth who may be unable to attend college or otherwise pursue a college degree due to financial constraints.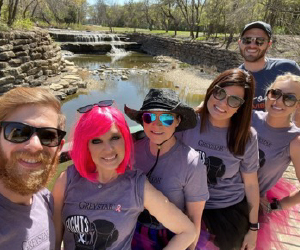 Greystar Fights Back in DFW! Our Greystar DFW Teams worked hard to raise awareness for The Leukemia & Lymphoma Society by raising $530.00 in donations as well as walking a 5K! WAY TO GO!
Red Cross Blood Drive: Community event partnering with American Red Cross with communication blast to all residents encouraging participation to help save a life!
At Greystar we will be committed to community and industry service each and every day.
---
If your company has a community service report/newsletter or would like to share with us your giving story, please email Michelle Blakley at
mblakley@aagdallas.com