2022 Costumes for Kids Fundraiser Recap
Date posted
October 5, 2022
Starting each September, the AAGD NextGen Committee hosts its Annual Fundraiser, Costume for Kids. This committee fundraiser provides local non-profit organizations the funds to purchase costumes for children who would otherwise go without.
This year, in addition to the month-long fundraising effort, the NextGen Committee also hosted its first-ever AAGD Halloween Bingo Night and Costume Contest, which raised money and awareness for this need in our community.
Thanks to the generosity of our AAGD Members, the NextGen Committee raised an outstanding $8,226! The amount raised is well over the $6,000 goal and will be divided equally between the following organizations: Casa Denton, Shared Housing Center, Genesis Women's Shelter, Nexus recovery Center and Hope's Door Plano. These funds will be used to purchase Halloween costumes and decorations to give the children in their care the opportunity to enjoy a night of fun and fantasy. In addition, the committee members had the opportunity to connect with and learn more about how each of these organizations serves individuals in our communities!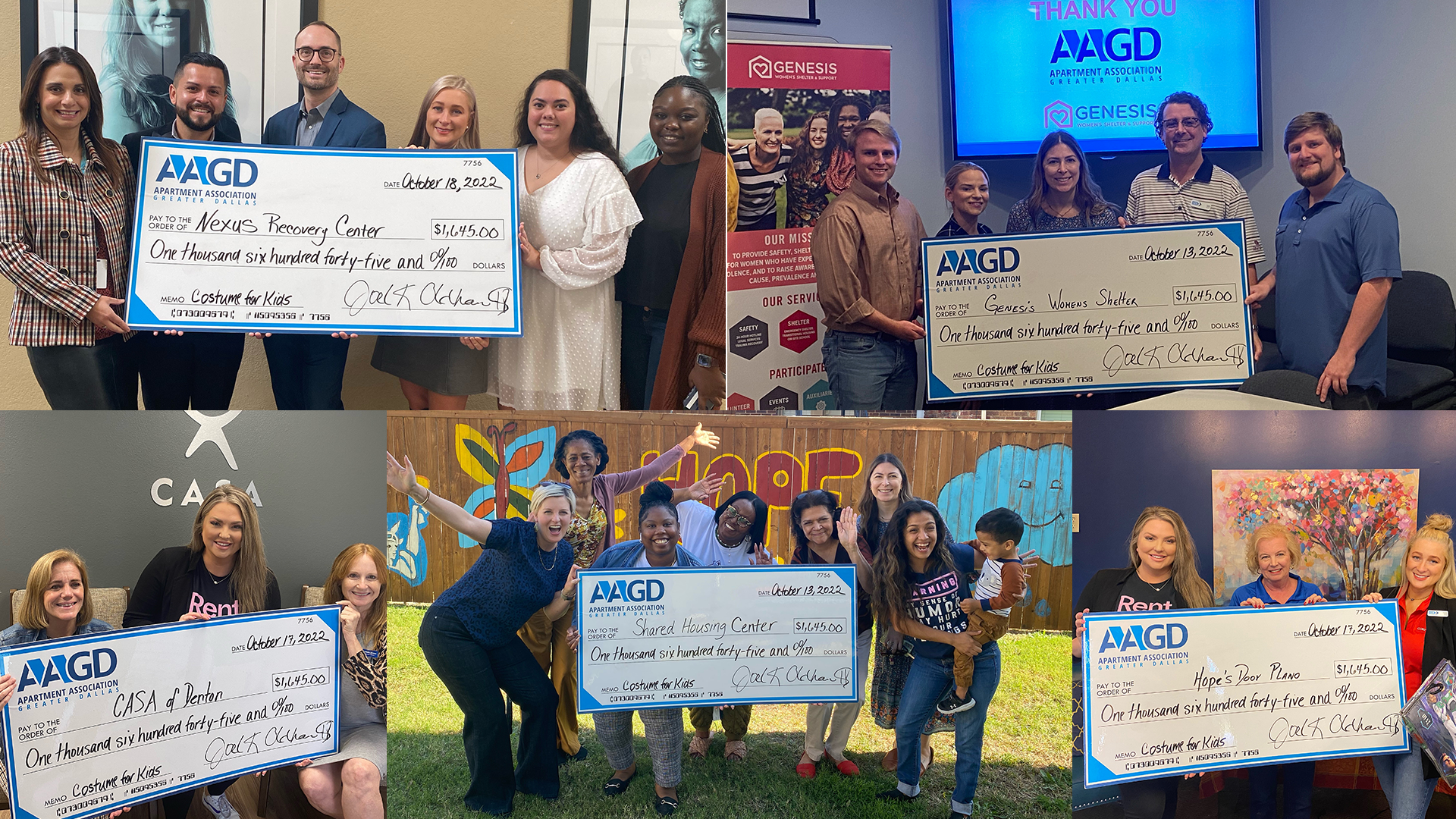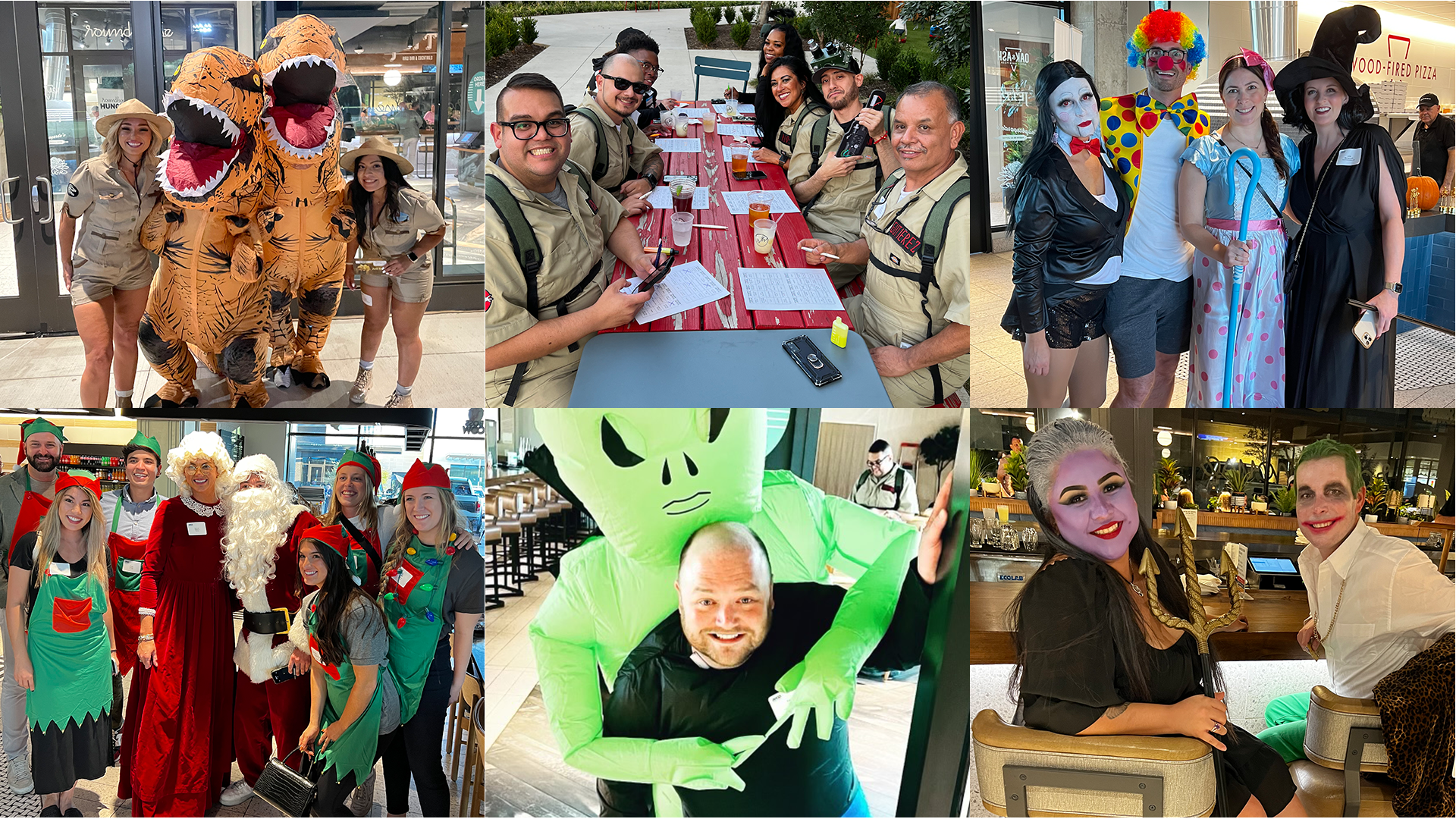 Thank you to our Donors!
Below is a list of our top donors for this year's fundraiser. All registration fees for the AAGD Halloween Bingo Night and Costume Contest were donated as well. Visit www.aagdallas.com/costumes-for-kids for a full list.
Largest donation: Char McCurdy- Summit Property Management
Largest Company wide donations: Greystar Real Estate Property Group
$500.00 Donations
Matt Jones, AMLI Residential
Caycee Gonzales, Upper East Side
Ronni Anthony, Camp Construction Services
Jennifer Nagel, Greystar Real Estate
$250.00 Donations
Julie Mangimelli, ApartmentData.com
Mark Fief, Trashbusters Disposal and Recycling
Lani Grant, Zumper
John Brandes, BFS Supply
Mike Moreland, Impact Property Solutions
Chelcie Brown, T-Rock Contracting
Trisha Martin, Greystar Real Estate
Allison Carter, Texas Package Solutions
Special Thank you!
Special thanks to The Village Upper East Side with Lincoln Property Group for hosting this event at their property.