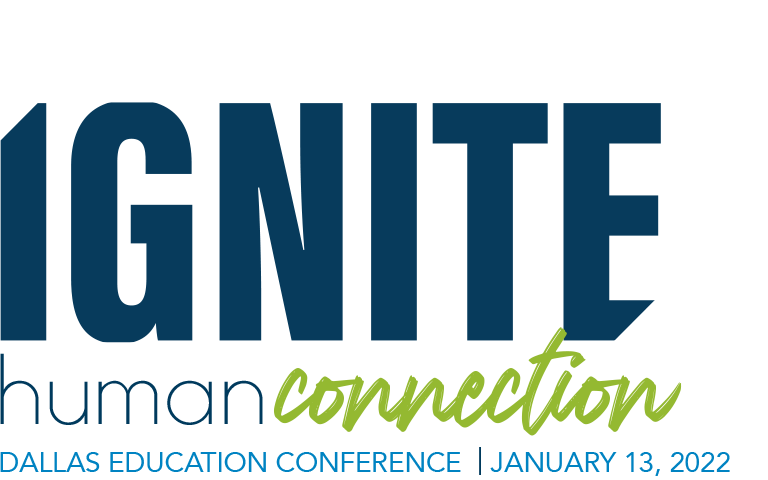 10:45 AM | MORNING BREAK-OUT SESSIONS
---

Coffee at the kitchen table; Making the Best Out of The Lessons We Learned In 2020 /2021
Cayce coon, CAM, CAPS, NAAEI Faculty | VP of Operations Madera Residential

Join us for a fun and fresh conversation between friends and industry colleagues as they discuss their lessons learned during the unprecedented challenges that everyone faced during 2020 & 2021. These challenges helped us to move from a reactive mindset to a more proactive one, understanding that what we never expected was possible. Out of these lessons learned, best practices were discovered and implemented, and now our industry is better prepared for the future.
Featuring:
Host, Cayce Coon, VP of Operations, Madera Residential
Anita Hord, Regional VP, Roscoe Property Management
Antoinette Williams, Regional VP, Carroll Property Management
Cara Talafuse, VP of Operations, Fath Properties
Geoffrey Gonzales, Regional Manager, Olympus Property
Laurie Root, Sr Regional Supervisor, Asset Living
Staci Hasman, General Manager, Brookfield Properties
---

Breaking the Ice: The Art of Human Connection

Bradley Roschyk, CAM, CAPS, NAAEI Faculty | Training Director, Berkshire Residential
Lissi Daniels, NAAEI Faculty | Director of Leasing, Madera Residential
After a year of living life on the other side of a screen, it feels as if connecting has become harder than ever. In an industry built on connection, we must find a way back to establishing a human connection with ourselves, our teams, and our customers. This interactive workshop will reinforce this concept with storytelling and gamification that you can take back to your teams and re-connect.
---

Too Much Stress and Too Little Time

Anne Sadovsky, CAM, CAPS, NAAEI Advance Facilitator | Professional Speaker & Consultant
The past two years brought many changes in the way we do business and live our lives. Unfortunately, these changes have begun to blur the lines between work and home. That blurred line has created more stress and less time, leaving everyone at a loss! But, with time and stress management techniques you can accomplish more and reduce stress. Join Anne Sadovsky for a fun and life changing session that will help you to accomplish more, improve your attitude and help your team to do the same!
---

People Don't Come with Warning Labels

Lori Klinka | Professional Speaker & President, Dramatic Impact
Did you know that the number one reason that people leave their job is because of conflicts with another person? We all deal with difficult people, whether they are coworkers or clients, but we can't let that affect our morale and job satisfaction. This session will provide you with specific skills for dealing with different types of difficult people, improving your communication skills, and decreasing stress for yourself and others. Through humorous characterizations, you will learn what it takes to resolve conflicts and create a more positive and productive work environment.
---

Succession Planning for Maintenance

Chris King-Dye, CAMT | Maintenance Director, Full House Marketing
What is the status of your current maintenance team's development and preparedness for the next level? It is not unfair to say that succession plans for maintenance teams are not always created or fully developed. This session will guide you on how to create a successful career track that appeals to your top performers and prepares them for the next stage in their career development. You will receive guidance on how to evaluate the aptitudes and attitudes of your team, identify the largest gaps in pre-existing maintenance succession plans, and how to put the right succession plans in place for your associates and your organization.
1:10 PM | afternoon BREAK-OUT SESSIONS
---

Multifamily Legal Update
Jennifer Owen | Attorney, Higier Allen & Lautin
Since 2020 the daily life of a multifamily professional has been anything but ordinary. From the pandemic to a snowstorm, to heatwaves our industry has been greatly affected. But where are we today? It is important to stay up to date on important legal issues that affect daily operations. Join Attorney, Jennifer Owen as she explores the recent changes that have occurred as a result of the 2021 Legislative Session as well as other state and local ordinances.
---

The Climate of Your Office Culture

Katy Polanco, CALP | Learning & Development Specialist, Olympus Property
When it comes to attracting and retaining top talent, CULTURE IS CRUCIAL. What you do in your role as a leader not only supports your company's culture and vision, but also creates the tone and experience for your team. But what makes a culture of which your employees want to be a part? By recognizing the difference between culture and climate, understanding how to reinforce that culture and forecasting forward to create a better employee proposition you can create a positive and experience for your team that will have you on Glassdoor's Best Places to Work!
---

SNAPSHOTS TO SUCCESS

Lori Klinka | Professional Speaker & President, Dramatic Impact

Our life is made up of snapshots, significant moments which give us meaning. We are all moving at the speed of life, and as a multifamily professional you may feel stressed or unfocused. To be more productive and achieve better results it's important to examine your expectations and shift your perspective. Using the Focus- Capture- Frame approach, Lori will teach you how to feel more energized, inspired, and hopeful. Through her humorous characterizations, you will be inspired to live life one frame at a time.
---

THE WINNER'S EDGE

Anne Sadovsky, CAM, CAPS, NAAEI Advance Facilitator | Professional Speaker & Consultant
Where are you today and where are you going? Change is inevitable as we have seen in the past couple of years, but it is how you respond to it that gives you the edge to excel. Join Anne and recognize your strengths and the secret to maintain a great attitude. After this session, you will experience positive changes in both your personal and professional success.
---

LEADERSHIP: You Don't Have to Know it All

Sarah Turner | Senior Regional Manager, Olympus Property
As a leader, you are not only faced with your own challenges, but your team's as well. If only there was a playbook for every problem that you would face. Join this interactive session filled with other colleagues who have faced similar situations. Through group discussion and sharing experiences, you will get the answers to those curveball situations that may have you stumped. Don't miss out on your chance to build your network, find support and become a stronger leader.