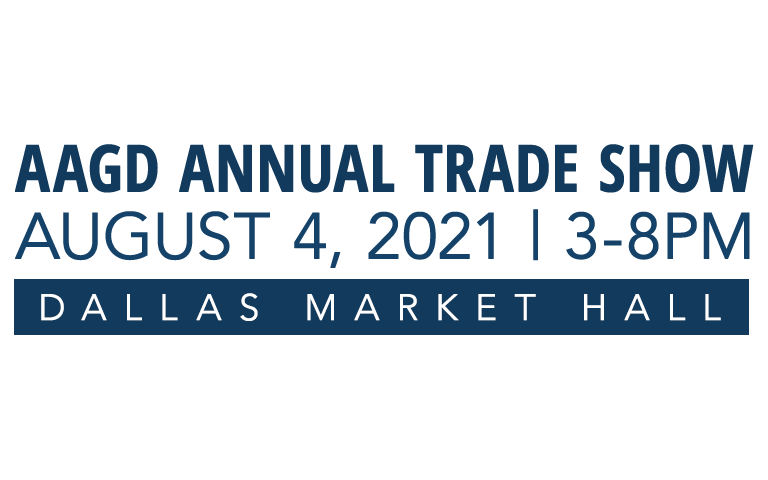 AAGD 2021
TRADE SHOW
 The AAGD Trade Show is our largest annual event and we are hosting this event in person. At our trade show, you will find local suppliers and service providers that are catered to Multifamily. Come out to learn about the latest technology, amenities, and services available for your companies and residents. The health and safety of attendees is a top priority, click here to read more about health and safety policies at Dallas Market Hall.
EXHIBIT AT THE SHOW: Sold Out   |   ATTEND THE SHOW: Free for Members
Attendee RegistrationATTENDEE INFOrmation EXHIBITOR INFORMATION   Exhibitor directory   
*Non-Exhibiting Supplier members are not permitted at the AAGD Trade Show. This show is only available to our AAGD Owner Manager Members, their properties, and staff. All non-exhibiting supplier partners will be turned away.
View the floor plan to find the list of exhibitors and plan your day.
EXHIBITOR INFO
AAGD hosts an annual Trade Show. This show is open only to paid exhibitors that are supplier members of the association. If you are a supplier that would like to register to exhibit at the show, please register below. If you are already signed up, please find all the details you need below. 
2022 TRADE SHOW EXHIBITOR INFO
All 2021 Exhibitors have first right of refusal for their booth for the following year. Starting September 1, 2021 all AAGD supplier members can secure their booth at the 2022 AAGD Trade Show. The Trade Show will be March 22, 2022.
AAGD has three third-party vendor partners that work with us to provide services at the Trade Show.
Freeman (booth decor)
Smart Source (for scanners)
MapDynamics (digital floor plan, digital log of all exhibitor contact pages)
NOTICE:
If you are contacted by any company other than the three listed claiming to partner or have AAGD services, they are not an authorized third-party vendor. No company will be selling attendee lists or attendee data. Please contact AAGD if you are reached out to by a third party claiming our name.
BACK TO TOP