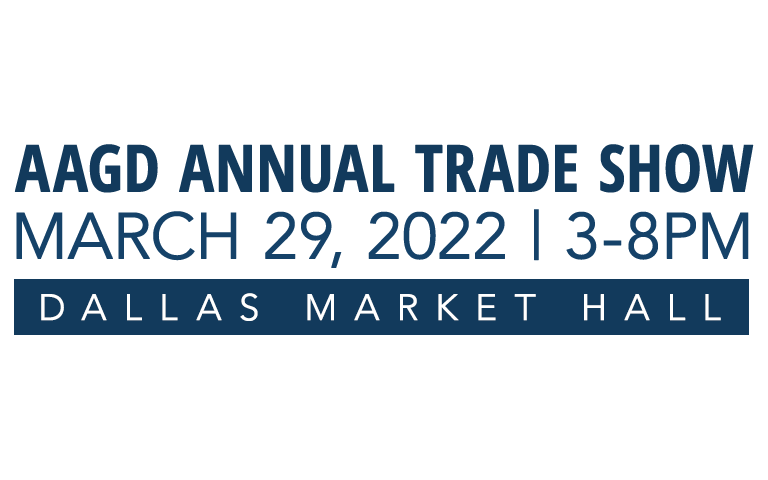 AAGD 2022 TRADE SHOW
 The AAGD Trade Show is our largest annual event! Come exhibit to the fastest growing Multifamily Market in the country at the largest Multifamily Trade Show in DFW! Come out to meet our members from Owners, Property Management Companies, and On-Site Personnel!
EXHIBIT AT THE SHOW
Secure 2022 BoothEXHIBITOR INFORMATION   2022 FLoor Plan   2022 Sponsorships
*Non-Exhibiting Supplier members are not permitted at the AAGD Trade Show. This show is only available to our AAGD Owner Manager Members, their properties, and staff. All non-exhibiting supplier partners will be turned away.
2022 Member Booth Prices: 
| | |
| --- | --- |
| Standard 10 X 10 booth | $1250.00 |
| Standard Corner 10 X 10 booth | $1300.00 |
| Standard 10x20 | $2300.00 |
| Premium 10 X 10 booth | $1500.00 |
| Premium Encap Booths as Double | $2450.00 |
| Premium 10 x 10/CENTER LOUNGE | $1600.00 |
| Premium 10 x 20/CENTER LOUNGE | $2750.00 |
| Premium 20 x 20/CENTER LOUNGE | $4650.00 |
For Non-Member Pricing, add $900 per 10x10 booth. Non Members must pay the total amount at the time of reservation. Save money by becoming a member for $451 yearly. Click Here to learn about membership.
MEMBER BILLING SCHEDULE:
For Trade Show Booth(s)
Upon receipt of contract, you will be invoiced $750.00 per 10x10 booth.
December 2021 you will be invoiced for the remaining balance.
All funds must be paid in full by JANUARY 31, 2022.
CANCELLATION POLICY
CANCELLATION MUST BE IN WRITING TO THE AAGD OFFICE.
For full terms and conditions please read Trade Show Rules.
EXHIBITOR INFO
AAGD hosts an annual Trade Show. This show is open only to paid exhibitors that are supplier members of the association. If you are a supplier that would like to register to exhibit at the show, please register below. If you are already signed up, please find all the details you need below. 
AAGD has three third-party vendor partners that work with us to provide services at the Trade Show.
Freeman (booth decor)
Smart Source (for scanners)
MapDynamics (digital floor plan, digital log of all exhibitor contact pages)
NOTICE:
If you are contacted by any company other than the three listed claiming to partner or have AAGD services, they are not an authorized third-party vendor. No company will be selling attendee lists or attendee data. Please contact AAGD if you are reached out to by a third party claiming our name.
BACK TO TOP