The Home Depot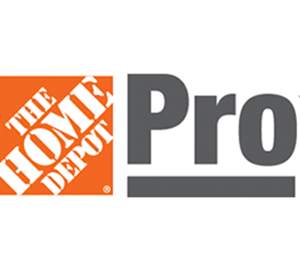 Organization Overview
Your membership unlocks savings with The Home Depot Pro. AAGD members can earn cash back up to 2% annually when they enroll in the free Pro Xtra Loyalty Program.

As a Pro, you have access to dedicated resources, including in-store support, that can work with you directly on your projects to ensure you get the right supplies at the best price. Your Pro Xtra account also gives you additional discounts and savings sent right to your inbox. Saving is simple, start earning cash back today!

Beyond the everyday Home Depot Pro services and guaranteed low prices Pro Xtra members have access to:  
• Exclusive Offers and Coupons delivered straight to their inbox each month. 
• Pro Xtra Paint Rewards lets Pro painters save up to 20% on paints, stains, primers, and solvents. 
• Purchase Tracking organizes and tracks up to two years of purchases by job, location, PO, or date.
• Exclusive pricing and vendor direct programs for additional savings.
• Pro Xtra Business Tools include Text2Confirm, which allows quick authorization of employee purchases.
• Reloadable Gift Cards, which set spending limits and allow tracking of purchases.
• Multiple methods of delivery

Be sure to use AAGD agreement code HDNAA-AAGD to track purchases toward an annual rebate*.

For more information on Pro Xtra visit www.homedepot.com/c/Pro_Xtra.

*Minimum annual spend to receive the 2% rebate is $25,000.