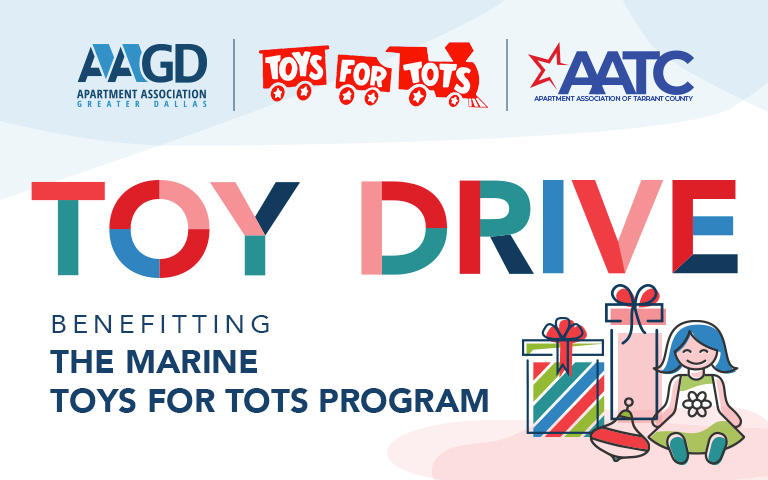 ANNUAL TOY DRIVE & CHRISTMAS RECEPTION
Each fall starting in October, AAGD and AATC members come together to raise money and collect toys for The U.S. Marines Toys for Tots Program. Last year we donated over $80,000 in toys to this program! While things will certainly look different this year, the need for toys is greater than ever.
There are several ways to participate:
Make a Donation Online. Thank you to all who donated!
Start a toy drive on your property or in your office
Attend the Christmas Reception on Tuesday, December 8
The reception is still on. Any changes to the details of the reception will be notified on our website. All attendees and members will be notified of any changes via email.
DIAMOND SPONSOR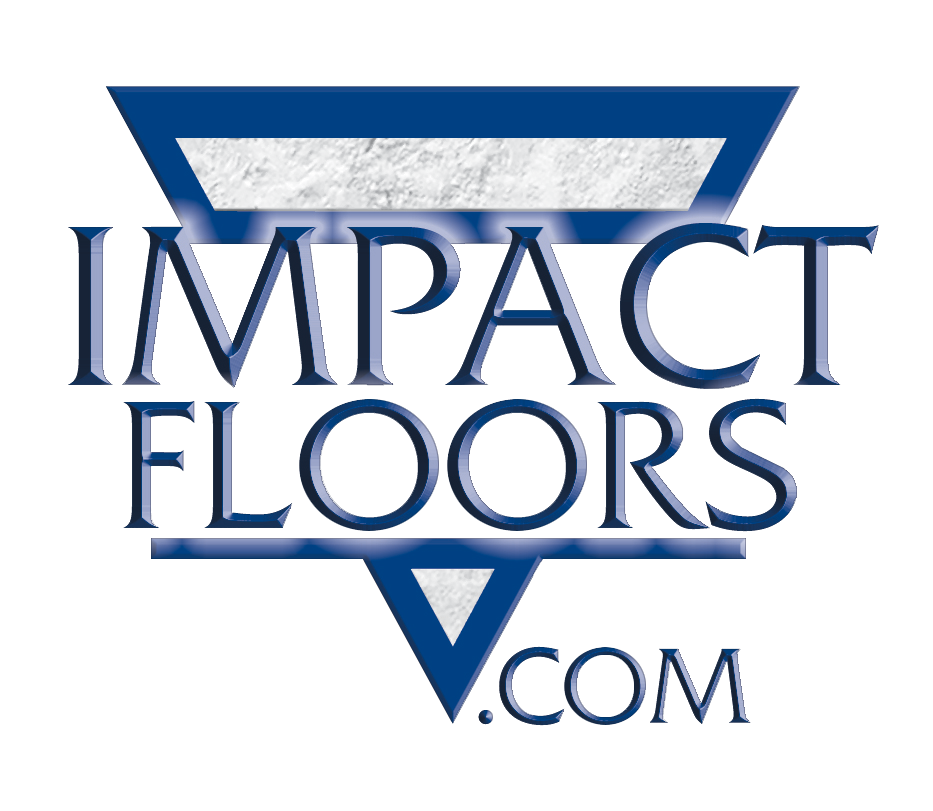 QUESTIONS?
Contact Paula Kelley at pkelley@aagdallas.com
CHRISTMAS RECEPTION

Join us for our annual Christmas Reception!
Tuesday, December 8, 2020 | 6 PM
Renaissance Hotel
15201 Dallas Parkway, Addison TX 75001
Early Registration: $65 per person
Registration at the door: $75 per person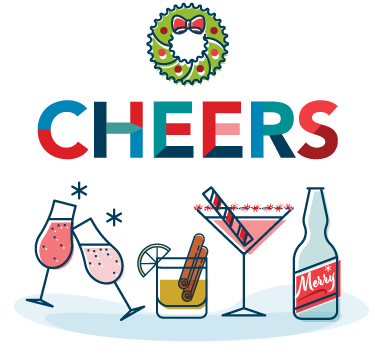 2020 EVENT SPONSORS
Thank you to our sponsors!
DIAMOND SPONSOR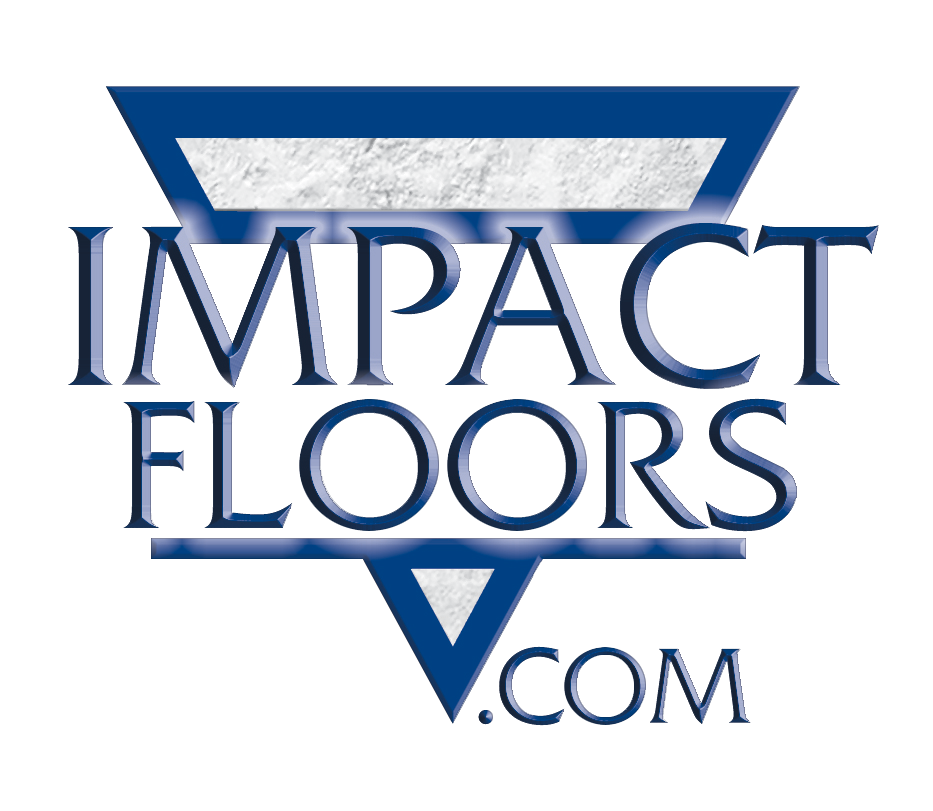 EVENT SPONSORS
Arbor Contract Carpet
Camp Construction Services
Contractors Inc
CORT
Element Enterprises
FSI Construction
Fidus Construction Services
Green Mountain Energy
Interstate Restoration
MFI
Texas Southwest Floors
BACK TO TOP

Thank You FOR YOUR DONATION
AALC, Inc.
Accent Pools Inc
Ace Asphalt
Adamsmark Construction
Aimee Murphree
Alliance Tax Advisors
ALN Apartment Data, Inc.
Ameritex Apt Movers Inc
Amie Hicks
AMLI Residential
Apartments.com
ApproveShield
Belfor USA
BH Management Services LLC
Blake Riley
Camden
Camp Construction Services
Centex Construction
Century A/C Supply
Chadwell Supply
Charter Furniture Rental Inc
City Gate Property Group LLC
Comm-Fit
Contractors Incorporated
Corelogic - Rental Property Solutions
CSC Service Works
DFW Longhorn Electric LLC
Dixie Carpet Installations Inc
Earthworks Inc
Ellis Consulting Group
Ellis Partners In Management Solutions
EnviroSMART Pest Solutions
Fath Properties
Fit Supply LLC
Freedom Furniture & Design Inc
FSI Construction
Galleria Townhomes
Ginger A Tye
Green Mountain Energy Company
Guardian Construction & Interiors
Handytrac Systems-Dallas
Highmark Residential
Higier, Allen, & Lautin PC
Honey Bees Roofing
Impact Floors
Interior Logic Group Property Services
InterSolutions
Interstate Restoration, LLC
James Mattingly
Jessica Vo
KWH Energy Solutions
Lani Grant
Legend Asset Management Inc
Lincoln Property Company
Lisa Samuels
Lowes Pro | MSH
LumaCorp Inc
Madera Residential
McClenny Moseley & Associates, PLLC
Modern Message Inc
Monica Blankenship
Monte Thornburg
Natalie Duke
Neptune
Oakhaven Apartments
Olympus Property Management

OnPoint Promotional Team

Pace Realty Corporation

Poolsure

Precision Appliance Leasing

Pro Security Group

Rasa Floors

Recycle NOW LLC

Reliant

RentPath

Richmond & Associates Landscaping LTD.

Royal Finish Inc

Settled Concrete Grinding & Restoration

Sherwin Williams Company

Stephanie Smits

Summit Property Management

Superior Edge Landscaping Inc

Taylor Bailey

The Home Depot Pro Multifamily

The Susan Weston Company

Tonti Lakeside Apartments

Tonti Properties/Creekwood Property Corporation

Trane Technologies Residential HVAC & Supply

TVG Marketing Services

Valet Living

W3 Luxury Living

WAK Management

WeDoTrash

Wells Asset Management Inc

Westdale Asset Mgmt


Zumper