REPLAY - 2023 TAA Legal Forms Webinar (No Q&A)
Single Day Webinar
---
Presenter:
Jennifer Owen, Attorney, Higier Allen & Lautin
SINGLE Day Event on 6/1/2023:
Part 1 - 9:00am - 12:00pm
Part 2 - 1:00pm - 4:00pm
This is a webinar replay only. Jennifer Owen WILL NOT be present for Q&A. You will receive a transcript of the Q&A from the original session and the recording does include the onscreen Q&A.
NAAEI CECs: 5
Your relationships with your residents begin—and end—with your lease. But, how well do you understand the TAA Lease Contract, TAA Forms and the responsibilities they all convey to you and to your residents? Join this in depth look at the TAA Lease Contract and supporting forms as you learn how to better navigate your relationship with your residents and get your questions answered by our very own, Jennifer Owen.
Jennifer Owen will be answering your questions live during this virtual event!
At this Lease with the Best: TAA Lease Forms seminar you'll learn more about:
Importance of rental applications and proper screening
Tools for use in the resident selection process
General principles of real estate contract validity
Major differences between apartment, single-family dwelling, condominium and student housing lease contracts
Important aspects of a written rental agreement
Federal Fair Credit Reporting Act (FCRA)
Terms and conditions of the TAA Apartment Lease Contract
When are lease addenda legally necessary?
Commonly needed forms for residential real property managers
Why you should always use up-to-date forms.
---
About the Instructor:
Attorney, Jennifer Owen, Higier Allen & Lautin

Jennifer is a graduate of Washington University School of Law, has been practicing law since 1986 and has been active in The Apartment Association of Greater Dallas and the Legal Services Program. Ms. Owen is a frequent speaker at legal seminars and is an author of the Briefcase column in Rooflines. Ms. Owen concentrates her practice in landlord/tenant law. She has represented property owners and managers in eviction suits, security deposit claims, fair housing matters, property damage, personal injury and deceptive trade claims, construction warranty claims and employment matters.
---
Cancellation Policy:
Cancellations for this event should be submitted no later than May 17, 2023.

All cancellations must be submitted in writing to the AAGD Education Department. A written confirmation from the Education Department will be sent via email approving the cancellation if it is in writing and on time. We accept student substitutions for those that miss the cancellation deadline and are unable to attend. ALL NO SHOWS WILL BE BILLED WITHOUT EXCEPTION. By registering for the this program you agree that you have read and understand the cancellation policy.
---
Registration Policy:
To register for this class, click "Registration Options" at the top of this page. Log in using your e-mail address. If you have issues with your login, visit our homepage and click "Start with a new login" for instructions. You must be logged in to unlock Member and Apartment Academy rates. Non-members will receive the non-member rate and be required to submit immediate payment with a credit card.
By registering for this event, you acknowledge that any photos or videos taken of you at the event can be used by AAGD in future publications, flyers, promos, web/social media postings, videos, and other media concerning the event, without compensation to you.
Thank You to Our Sponsor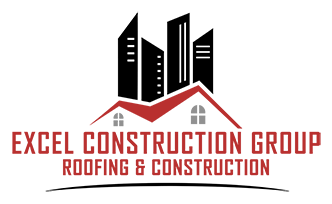 ---
Program Pricing:
$149.00 - Member
$169.00 - Non-Member