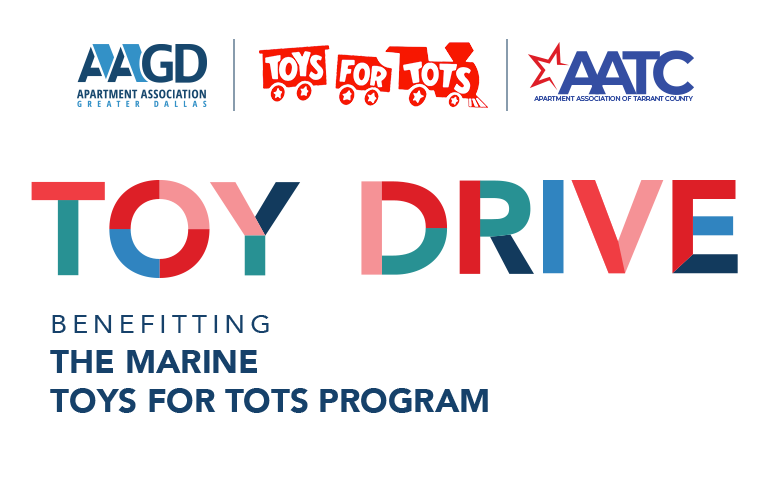 ANNUAL TOY DRIVE & CHRISTMAS RECEPTION
Each fall starting in October, AAGD and AATC members come together to raise money and collect toys for The U.S. Marines Toys for Tots Program. In past years we've donated over $80,000 in toys to this program! This year our goal is $100,000! Help us reach our goal by selecting the Donate button below!

The reception will be on December 9, details are below. 
There are several ways to participate:
DIAMOND SPONSOR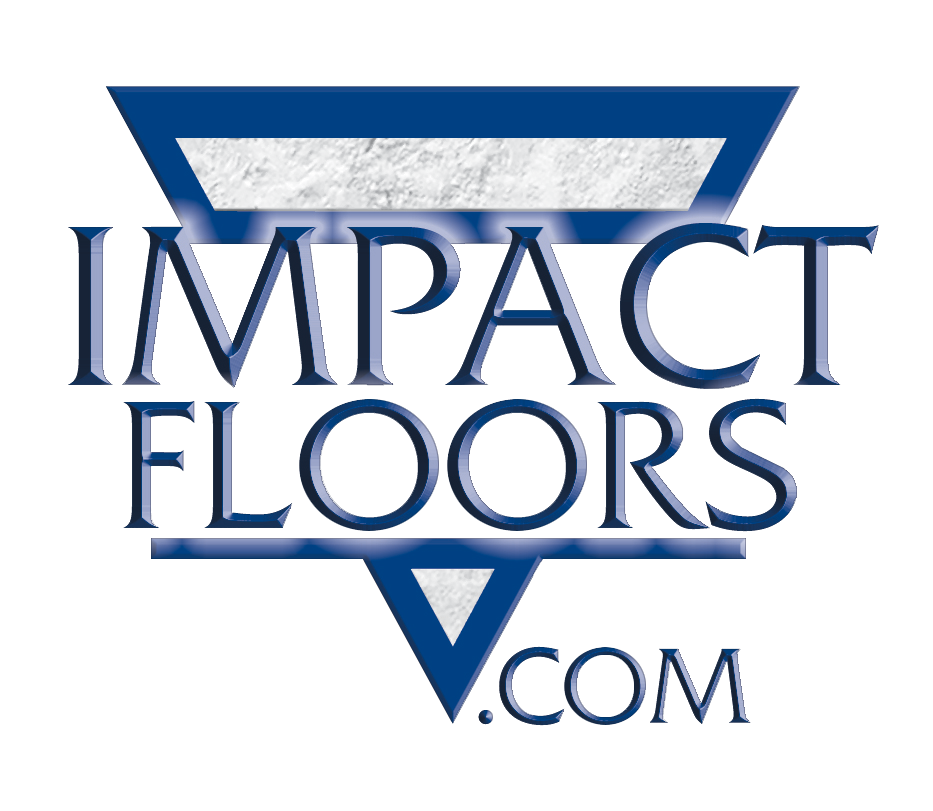 QUESTIONS?
Contact Paula Kelley at pkelley@aagdallas.com
2021 Contributors
Thank you to everyone who has donated to this year's effort.
Accent Pools Inc
ALN Apartment Data
AAGD
Apartmentdata.com
Apartments.com
Camden
Charter Furniture Rental Inc
City Gate Property Group LLC
Cortland Allen Station
Cortland at Twin Creeks




Cortland Las Colinas
Cortland Watters Creek
CXC Talent Solutions
Higier, Allen, & Lautin PC
Legend Asset Management Inc
Luma Residential
Madera Residential
Olympus Property Management
OnPoint Promotional Team
Poolsure

Precision Appliance Leasing
Summit Property Management
Texasplex Rentals
Tonti Lakeside Apartments
WeDoTrash
Wells Asset Management Inc
Westdale Real Estate Investment and Management


Please consider donating before December 1!
BACK TO TOP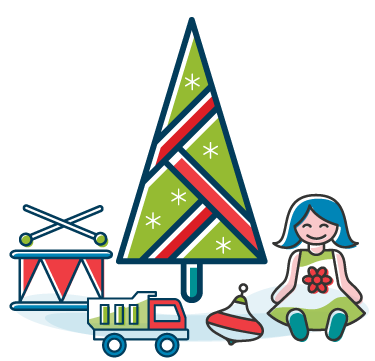 SET UP A TOY DRIVE
Setting up a toy drive is a great way to engage your community! If you would like to sign up your property or company to participate in having a toy drive, please fill out the form and schedule your toys to be picked up!  
Schedule Your Pick Up
Due to COVID-19, we require that ALL TOYS be picked up by scheduling a pick-up with 
HD Supply or Lowe's Pro Supply prior to the annual Christmas Reception.


Schedule Your Pick-Up
Marketing Your Drive
All this information is in the packet below which includes details as well as an editable flyer! Download Our Marketing Packet
Box Decorating Competition
Enter our annual Box Decorating Contest. The winners will be put on display at the Christmas Reception, shown in the January Rooflines, and announced at the Christmas Reception. 

All competitors must be submitted by 11/30/2021
NEXTGEN HAPPY HOUR

Meet us at the lobby bar for networking and cocktails before the big event! This is a cash bar.
Thursday, December 9, 2021  |  5 PM - 6 PM
Renaissance Hotel 
15201 Dallas Parkway, Addison TX 75001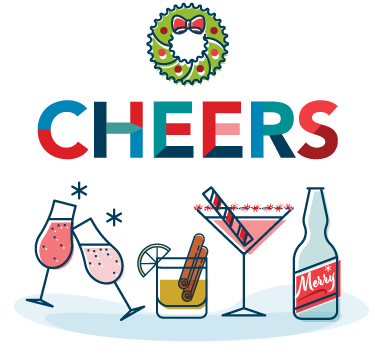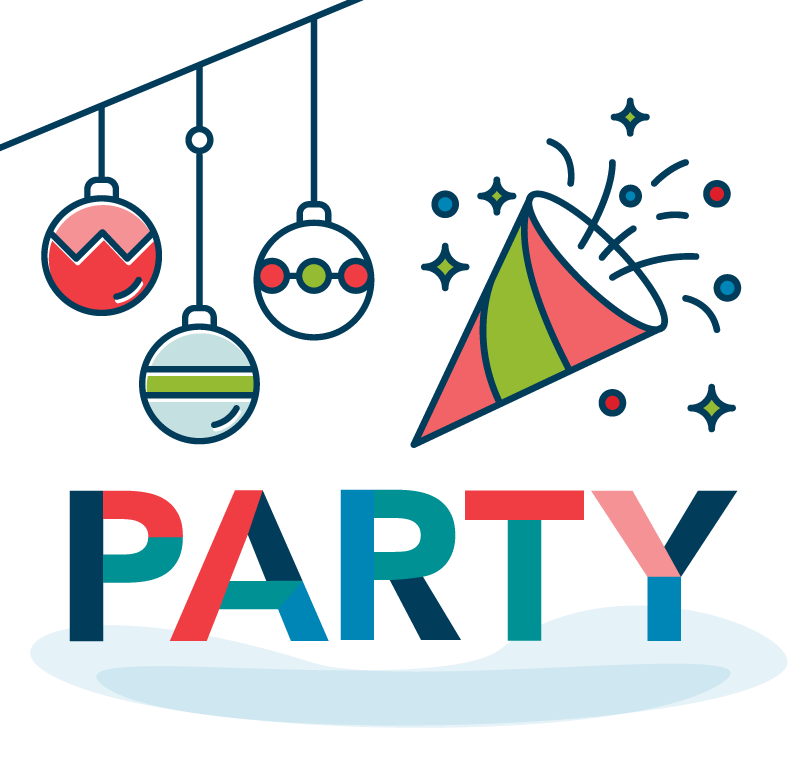 CHRISTMAS RECEPTION

Join us for our annual Christmas Reception!
Thursday, December 9, 2021  |  6 PM
Renaissance Hotel 
15201 Dallas Parkway, Addison TX 75001
Early Registration: $65 per person
Registration at the door: $75 per person
---
2021 EVENT SPONSORS
Thank you to our sponsors!
DIAMOND SPONSOR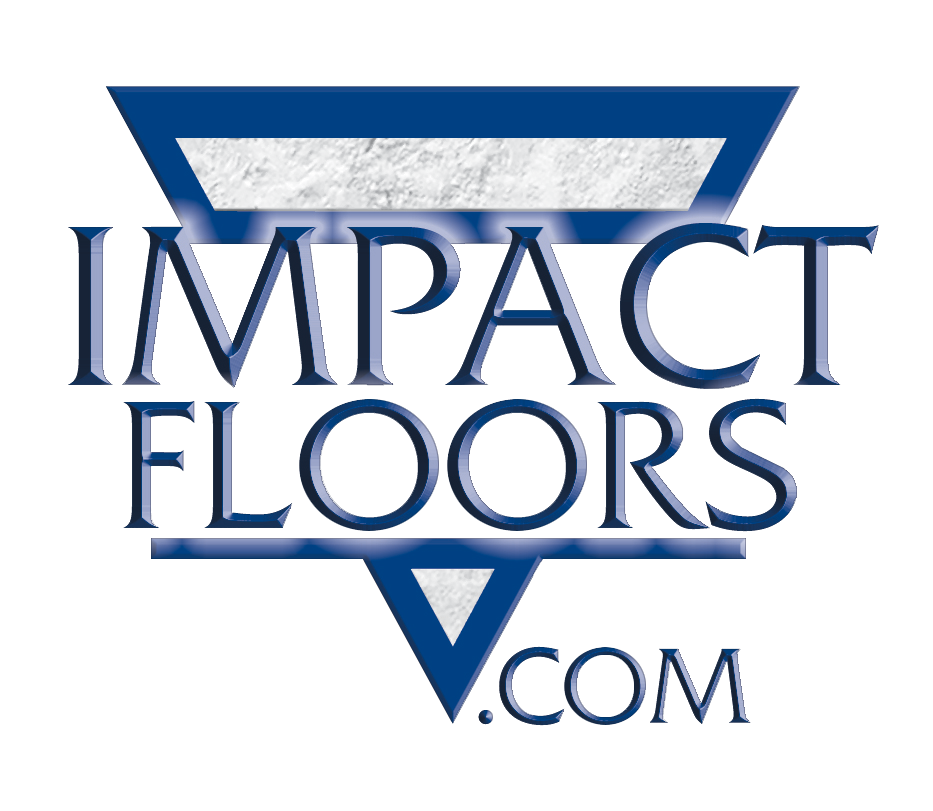 EVENT SPONSORS
ALN Apartment Data
Camp Construction Services
Contractors Inc.
Dixie Carpet
Element Enterprises
First Onsite
Grace Hill, Inc.
H2O Plumbing
Rasa Floors
T-Rock Contracting
BACK TO TOP