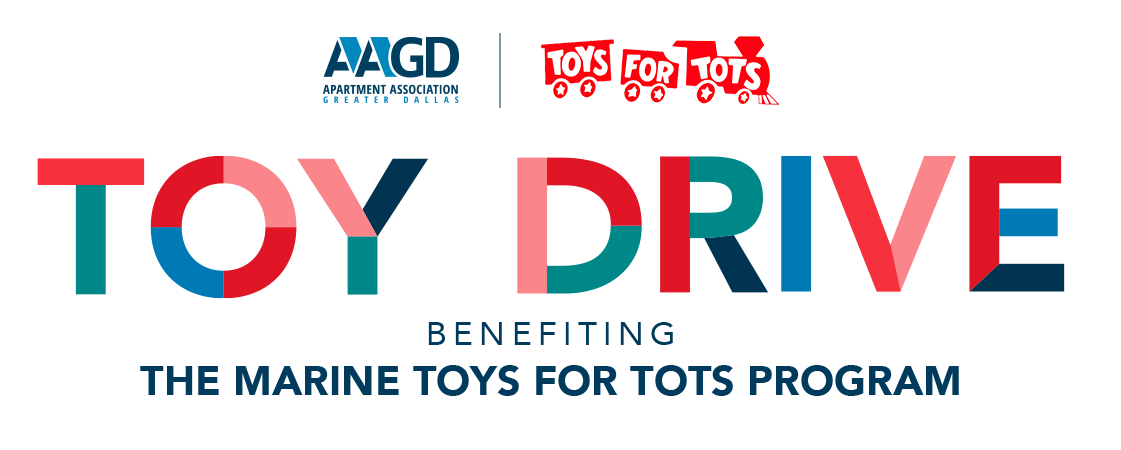 ANNUAL TOY DRIVE & CHRISTMAS RECEPTION
Each fall starting in October, AAGD members come together to raise money and collect toys for The U.S. Marines Toys for Tots Program. This year we raised over $106,000, our largest fundraiser yet! We believe no child should go without on Christmas!
This year the Christmas Reception will be held on December 8, 2022. Click below for details!
THERE ARE MANY WAYS TO PARTICIPATE:
Attend the
Christmas Reception

LEARN MORE
Attend the
Happy Hour

LEARN MORE
DIAMOND SPONSOR
QUESTIONS?
Contact Paula Kelley at pkelley@aagdallas.com
MEMBERS HAPPY HOUR

Meet us at the lobby bar for networking and cocktails before the big event! All Members are Welcome. This is a cash bar.
Thursday, December 8, 2022  |  5 PM - 6 PM
Renaissance Hotel 
15201 Dallas Parkway, Addison TX 75001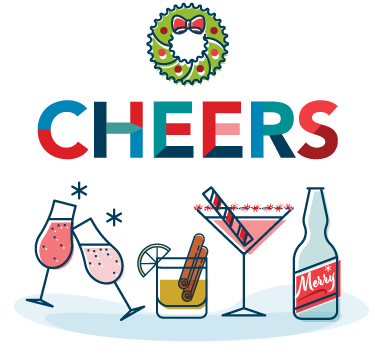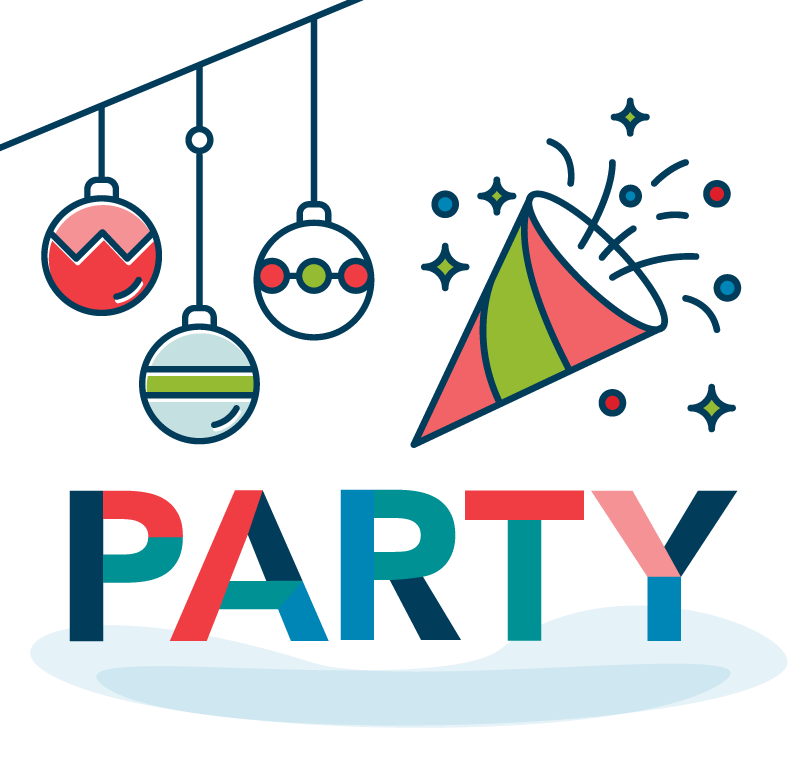 CHRISTMAS RECEPTION

Join us for our annual Christmas Reception! Register early for a reduced rate. Walk-ins are also welcome!
Thursday, December 8, 2022  |  6 PM
Renaissance Hotel 
15201 Dallas Parkway, Addison TX 75001
Hotel Reservations (Book by 12/05) - Click Here for the AAGD Group Rate

Reception Pre-Registration: $65 Per Person | Registration at the door: $75 Per Person
2022 Platinum Contributors
These are contributors who donated $5,000 or more in 2022.
ALN Apartment Data - $10,000
Excel Construction Group - $5,000
Highmark Residential - $5,000
Pappas Roofing and Construction - $10,000
Lanyard Construction Services - $5,000

2022 Gold Contributors
These are contributors who donated $1,500 - $4,999 in 2022.
AMLI Residential
CAF Management
Earthworks, Inc.
Green Mountain Energy Company
Guardian Construction & Interiors
Lowe's Pro Supply
Luma Residential



Madera Companies
Olympus Property Management
On Point Promotional Team- iPROMOTEu
Reliant Energy
SPCP/Summit Property Management
W3 Luxury Living
Westdale Real Estate Investment and Management


ALL 2022 Contributors
Thank you to everyone who has donated to this year's effort.
Accent Pools
Adami & Associates Inc
Adamsmark Construction
Airplus of California
Alexandra Rohloff
Alexis Carreiro
Alicia Speer
Ameristar Screen & Glass
Amy
Antoinette Williams
Apartments.com
ATI Restoration, LLC
Behr Paint Corporation
Bill Pierce Handytrac Key Control
Blakey and Patton Locke
Brenda Mallory
Brian G. - Excel Construction Group
BTX Construction Group
Camp Construction Services
Century HVAC Distributing, L.P.
Chadwell Supply
Charter Furniture Of Texas
CheckpointID
Chelcie Brown
Chip McSpadden
Colin Huffman
Comm-Fit
Community Concierge Services
Credit for this donation to Joanna Sturgis and Megan Thornburg
CXC Talent Solutions
Danielle Keck
Darius Davis
Dawn M. Waye
Debra Claytor
Dixie Carpet Installations Inc
Ed Wolff-LeaseLock
Effortless Ads - Amy
Element Enterprises
FIDUS Construction Services
First Onsite



Freedom Furniture & Design Inc
Green Leaf Air
Gregory H. - Excel Construction Group
HD Supply Multifamily
Higier Allen & Lautin, P.C.
Jacky "Mac"
James Mattingly
Jamie Marsh
Jay Parmelee
Jennifer Chandler
Jessica Vo
Joanna Sturgis
John and Ann-Marie Jeter
JPaul Roofing and Construction
Julie Mangimelli
Julie Webster
Keith Edmunds
Keith McAndrew
Kelly Effortless Ads
Kyle Gambrell
Lani Grant
Legend Asset Management Inc
Lindsey Goetz
Lisa Clark
Lisa Harris
Liz Capone
LURIN
LURIN Acquisitions
Mandy Miles
Megan Thornburg
Meredith Hastings
Mike and Debbie Clark
Mike Moreland, Impact Property Solutions
Moved
Naomi Hunt

NexMetro Communities
Nikki Jorski
Norman Roofing and Construction, Inc.
Pam Pepper
Paul Brown
Pineapple
Poolsure
Portico Property Management
Precision Appliance Leasing
Ramco Renovations
Rasa Floors
Rent.
Royal Finish, Inc.
SERVICE RESPONSE TEAM INC
Settled Concrete Grinding and Restoration
Spruce
Stowe's Independent Services LLC
Summit Property Management
Summit, Char McCurdy
Surface Connection
Surface Professionals
Surface Restoration
Susan Holley Chvojan
T-Rock Contracting, LLC
Taylor Bailey
Taylor Craig
The Liberty Group
Traci Nau
Trane Residential HVAC & Supply
Trane Technologies
Valet Living
WAK Management
Waymaker General Contractors
WeDoTrash
Wells Asset Management Inc
Wendy Doherty
Wolf Pack Recieving, LLC
Zumper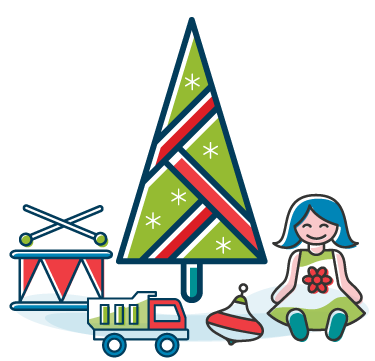 SET UP A TOY DRIVE
Thank you to everyone who participated in setting up a toy drive on your property! This year's sign-up is now closed. Please check back next year in October for the 2023 Event!  
Schedule Your Pick Up
Schedule a pick-up with HD Supply, Lowe's Pro Supply, Chadwell Supply, or Precision Appliance Leasing prior to the annual Christmas Reception. You can also deliver your toys to the Rennaissance Dallas Addison Hotel on December 8 between 9 AM - 2 PM or directly to the Christmas Reception starting at 6 PM.

Schedule Your Pick-Up
---
2022 EVENT SPONSORS
Thank you to our sponsors!
DIAMOND SPONSOR
EVENT SPONSORS
BluSky
Camp Construction Services
Element Enterprises
First Onsite
Green Mountain Energy
Pappas Roofing & Construction
Reliant
Superior Floors
T-Rock Contracting
Texas Southwest Floors, Inc.
BACK TO TOP 

2021 BOX DECORATING CONTEST WINNERS