2022 Multifamily Fee Survey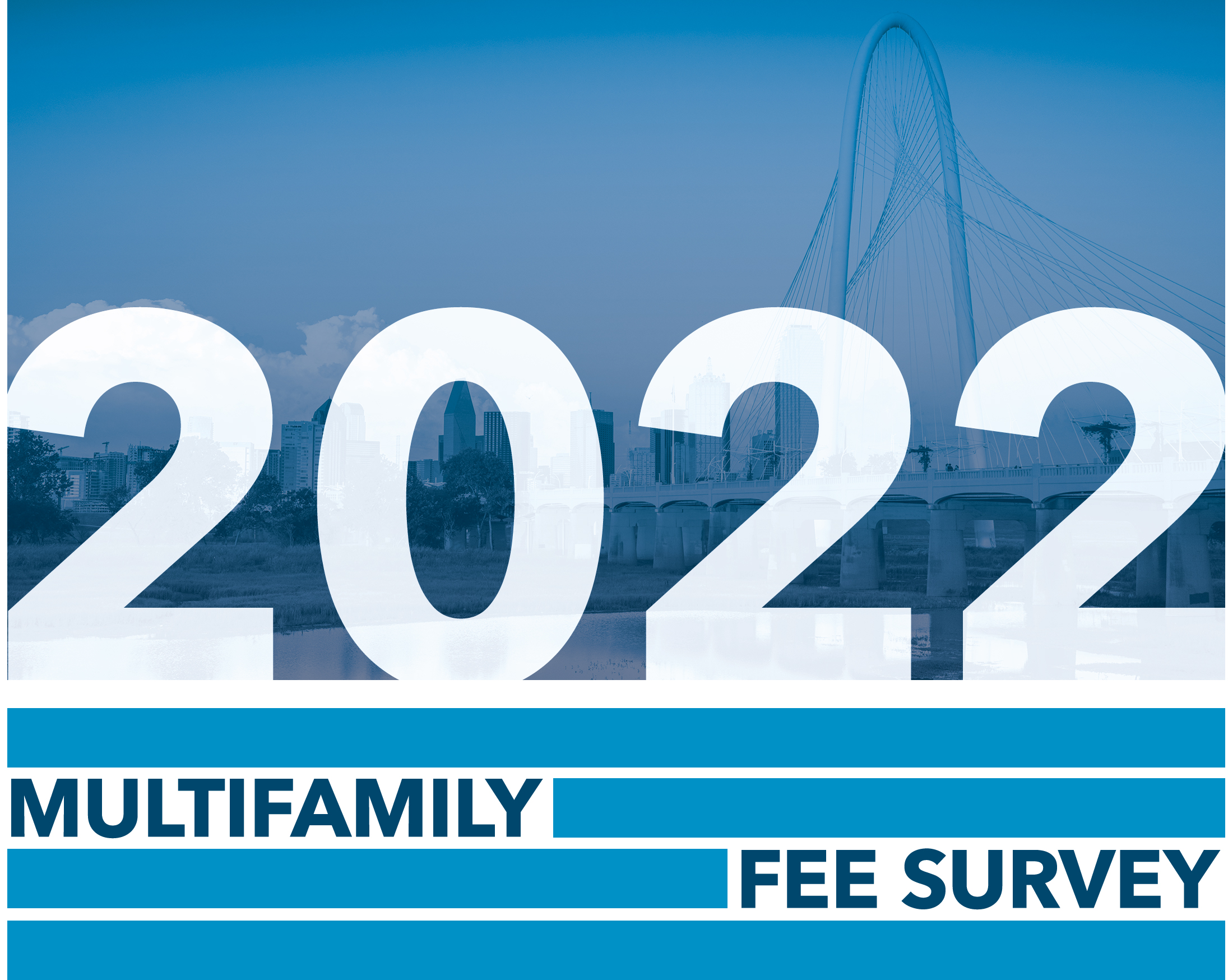 The results for the Apartment Association of Greater Dallas' twenty-fifth annual survey of municipal fees for the 2022 fiscal year are in. The survey is a study of fees and other charges that multi-family properties are required to pay in their respective cities.

In addition to fees for multi-family properties, this survey also includes key information for single family rental properties within the AAGD service area. Specifically, the survey details fees for licensing, inspections and utility rates for single family rental properties.

The rate structure for water and sewer can be confusing and difficult to compare, since each city differs in the way the charges are calculated. Each city was asked to calculate the cost based on an average consumption of 50,000 gallons of water and sewer.

Water continues to be the most valuable commodity cities have to offer. While several cities have kept rates equal to last year, a number of cities across the AAGD service area have increased fees, including Addison, Allen, Cedar Hill, McKinney and Plano.

Monthly trash rates are another variable, with the frequency of pick-ups per week and the size of the container contributing to the overall cost. We have provided the rates for an average property. Many cities kept rates equal to last year, so you may not have to budget for any notable trash rate increases this year.

It is our hope that you will find these figures useful when comparing operating costs between cities. Please direct all questions or comments regarding the survey to the AAGD Government Affairs Department.

Survey results are based on written questionnaires sent to each city and compiled in October 2021. Fees and service rates are subject to change at the discretion of each individual municipal government.