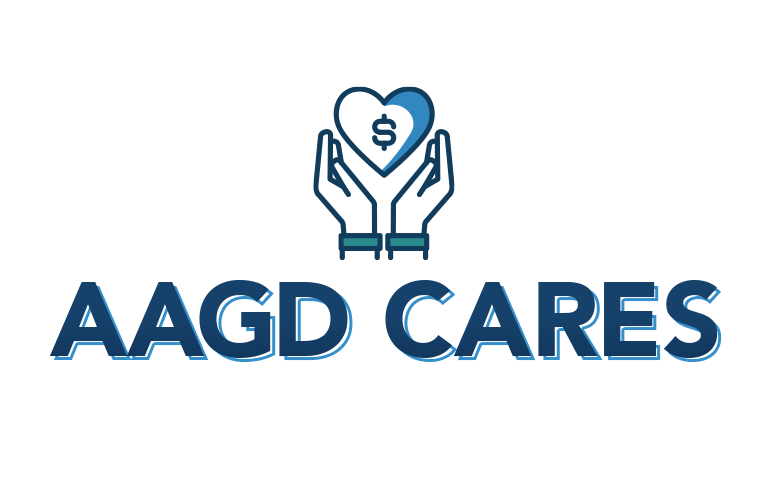 2021 Community Service Project
Every year the AAGD Community Service Committee gives back to our communities in need. With the generous support of AAGD members, we work with local non-profit organizations to renovate their facilities across North Texas.  Together, we have donated large interior and exterior renovations to women's shelters, homeless shelters, food pantries, and children's services
2021 Reverse Auction
This past year we worked with two organizations - Jonathan's Place and Buckner - to help stretch their grant funds for onsite renovations! To simplify the process of finding AAGD members to donate and/or discount their supplies and services to the project, AAGD hosted a reverse auction. We divided the needs of these organizations into small projects and allowed our members to donate supplies and/or labor to help lower the cost.
In total, our membership donated cash, supplies, and/or labor in the amount of $178,000! Below is a list of this year's contributors.


 BENEFITTING

---

QUESTIONS?
For more information, contact Raphaella Silva at rsilva@aagdallas.com.
2021 Contributors
Thank you to everyone who donated to this year's effort.
ALN Apartment Data
American Landmark
Apartments.com
Arbor Contract Carpet Inc
Brookfield Properties
Camp Construction
Carroll Management Group
Century HVAC Distributing




City Gate Property Group
COMM-FIT
Cortland
FSI Construction
Greystar Real Estate Partners
Liberty Rent
Lowe's Pro Supply
Luma Residential

Norman Construction
Olympus Property Management
Precision Appliance Leasing
Summit Property Management
T-Rock Contracting, LLC
Unity Construction
Westdale Real Estate Investment and Management


BACK TO TOP 

THE IMPACT OF YOUR DONATION

The mission of Jonathan's Place is to provide a safe place, loving homes, and
promising futures for abused and neglected children, teens, and young adults.
How We Help
The Emergency Shelter provides residential care and specialized services to newborns and children up to 18 years old. We are the only organization in Dallas County that provides residential services to children under the age of 5. While at Jonathan's Place, each child receives medical and dental exams, developmental, psychological assessments, weekly individual and group therapy and is enrolled in school.
Our Foster Care & Adoption program recruits, trains and supports foster and adoptive parents. Case managers work to place children into a Jonathan's Place foster home that is qualified to meet the individual needs of that child. Should a child become eligible for adoption, we provide a continuum of care for the child and their adoptive family.
The Girls Residential Treatment Program provides a home for girls between the ages of 10 – 18, who are in need of therapeutic residential care and specialized professional services. These girls have experienced neglect, abandonment, physical, emotional and sexual abuse. The Girls Residential Treatment Program is the only licensed residential placement option of its kind in Dallas County.
The Safe Place program is a national outreach and runaway prevention program designed to educate middle and high school-aged children about abuse and provides immediate help and safety to youth in crisis.
Our Transitional Living Program (TLP) is for young women aging out of foster care between the ages of 17 – 23. It includes provisions for safe housing and service components that provide for mental & physical health, education and improved well-being.
Jonathan's Place can play a critical role in addressing the unmet, specialized needs of child sex trafficking victims. Jonathan's Place cares for these youth through our RESET (Restoring and Educating Survivors to Empowerment and Transformation) Emergency Shelter and/or placement into a RESET Long-Term Therapeutic Foster home. Each program includes trauma-informed therapeutic services as well as life skills, medical, legal and educational services.
Buckner International is a ministry dedicated to the
transformation and restoration of the lives we serve.

Buckner is an international ministry that transforms the lives of vulnerable children, enriches the lives of senior adults, and builds strong families through Christ-centered values. Our values are reflected in our Statement of Faith.

Buckner does not unlawfully discriminate against anyone on the basis of race, gender, religion, national origin, sexual orientation, disability or genetic information when making employment decisions or when providing services to its clients.

Buckner housing programs for vulnerable children, families, campers and seniors comply with all applicable state and federal Fair Housing laws including the Fair Housing Act, Section 504 of the Rehabilitation Act of 1973 and the Americans with Disabilities Act, Title VI of the Civil Rights Act of 1964 and the Age Discrimination Act of 1975 and the applicable implementing regulations.