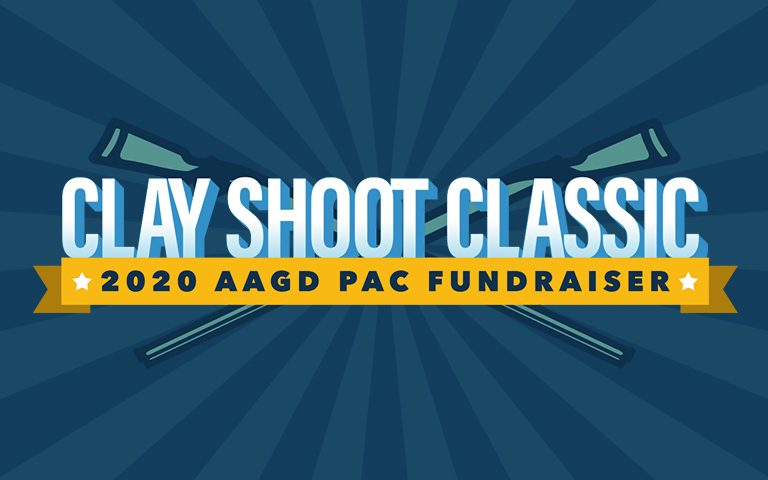 ANNUAL CLAY SHOOT CLASSIC
OCTOBER 14, 2020| 9 AM – 1 PM
Elm Fork Shooting Sports
10751 Luna Road
Dallas, TX 75220
$200/Person
$800/Team (4 Person Teams)
Lunch is an additional $30/Person
REGISTER TO PLAY
ATTEND LUNCH
The AAGD PAC Clay Shoot Classic is an event put on to raise money for the AAGD Political Action Committee. All teams' and players' cost is a contribution to the AAGD PAC. This contribution is payment by an individual, LLC, or partnership to the AAGD PAC. Learn more about the PAC.
DIAMOND SPONSOR

QUESTIONS?
Contact Paula Kelley at pkelley@aagdallas.com
ABOUT THE EVENT
This event will be similar to the structure of our Fall and Spring Golf Classics. Each player will be on a team of four. The teams will be given golf carts and a starting station. As a team, they will go through the course, making a stop at each station. Each player will be given an equal number of clays to shoot. Each team will keep track of each individual's score and the team's score. The winners will be announced at the lunch following the round.

Each player will be provided ear plugs, eye protection, and ammunition. Each player will need to supply their own gun. Rentals are available at the facility but are not included in the cost. All players are welcome to bring their own gear. Please note that protective gear is mandatory for all players.

Beverages will be provided, but alcohol consumption is not permitted on the course. We will have a cash bar at the lunch following the competition.

Prizes Awarded for: 1st Place Team, 2nd Place Team, Best Shot
All participants must be of legal age.

PROTECTING OUR INDUSTRY
The purpose of AAGD PAC is to support candidates for political office by collecting voluntary contributions from AAGD members. AAGD PAC contributes to candidates of both parties who support the multifamily industry. Our Legislative Committee makes decisions to support elected officials based on a number of criteria. AAGD PAC is a political action committee that supports national, state, and local pro-rental housing industry candidates in the greater Dallas area.
past event photos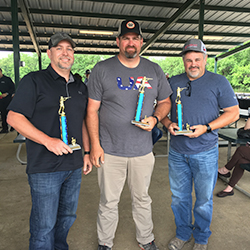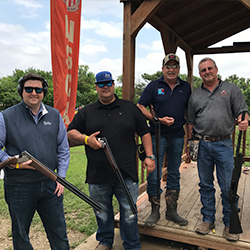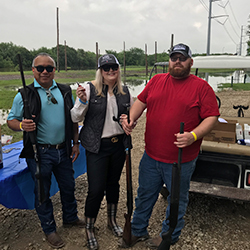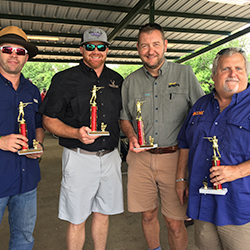 2020 Event sponsors
DIAMOND SPONSOR

GOLF CART SPONSORS
AZ Partsmaster
Element Enterprises
H2O Plumbing and Hot Water Systems
Madera Residential
LUNCH SPONSOR
H2O Plumbing and Hot Water Systems
STATION SPONSORS
Alpha 3 Renovation
Arbor Contract Carpet
AZ Partsmaster
Blue Ribbon Roofing
Camp Construction Services
Contractors, Inc.
DeFord's Supply
FIDUS Construction Services
Gorman Roofing Services, Inc.
Greystone Roofing
Guardian Construction



STATION SPONSORS CONT.
Haden Claims Services
Impact Floors
Interstate Restoration
Precision Appliance Leasing
Priority Roofing
Redi Carpet
Reliant
Southwest Auto Tow
The Phoenix Staffing
Valet Living