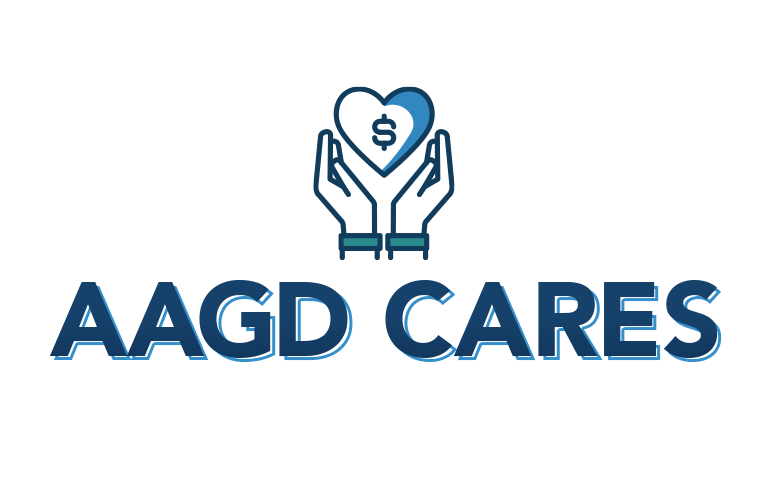 AAGD CARES
Every year the AAGD Community Services Committee gives back by utilizing our member's services to renovate and create a functional environment for organizations across the Greater Dallas Metroplex area that support those in need. However, 2020's project was put on hold due to the pandemic, so we shifted our focus to be able to help through the contribution of funds to the Union Gospel Mission of Greater Dallas. UGM Dallas's mission is to minister to the spiritual, physical, and emotional needs of the homeless in Dallas County. These dollars will help assist in ensuring that they are able to continue helping those that need it most during this time.
AAGD approved to match up to $5,000 of donations. In 2020, our member's generously donated $6,228, far exceeding our goal! In total, we supported UGM Dallas with a $11,228 contribution!
TOGETHER WE RAISED $11,228
BENEFITTING

QUESTIONS?
For more information, contact Raphaella Silva at rsilva@aagdallas.com.
THANK YOU 2020 CONTRIBUTORS
Amy Alvarez, MFI
Andrea Beltran, Texas Southwest Floors Inc.
Apartment Association of Greater Dallas
Paul Brown, Lowes Pro | MSH
Lori Bush, W3 Luxury Living
Brenda Carpenter, MFI
Leah Christian, Lowes Pro | MSH
Susan Chvojan, Community Waste Disposal
Debra Claytor, American Landmark
Shannon Cleveland, Precision Appliance Leasing
Matthew Cox, RentPath
John Cullens, CXC Talent Solutions
Janet Cutler, Las Colinas Logo Mats Inc.
Karen Ensley, Ensley Benitez Law, PC
Janet Fathy, Elite Painting & Construction
Mark Fief, Trashbusters Disposal & Recycling
Darrell Fletcher, Double D Fire
John Gillespie, WAK Management
Laura Griffith, Moda, Lincoln Property Management
Jacqueline Jagger, Belfor USA
Matthew Jones, AMLI
Melody Khavari, Ameritex Apartment Movers Inc.
Teresa Kraemer, Precision Appliance Leasing
Robbie Matzen, Cortland
Traci Nau, Precision Appliance Leasing
Kin Oldham
Elaine Owens, Fair Collections & Outsourcing
Russell Page, BRG & Associates
Sharon Palmer, Freedom Furniture & Design
Jay Parmelee, Lincoln Property Company
Simon Rodriguez, W3 Luxury Living
Preston Sams, Guardian Construction & Interiors
Cindi Scoggins, Westdale Real Estate Investment and Management
Karen Smith, BH Management Services LLC
Dana Spottiswood, Superior Floors LLC
Jodi Spurrell, WAK Management
Evelyn Terry, Carrollton Properties
David Veeder, Texasplex Rentals
Tony Whitaker, FSI Construction
Tina White, MFI
Amy Whitson, Redi-Carpet
Laura Williams, ALN Apartment Data, Inc.
THE IMPACT OF YOUR DONATION

UGM Dallas' mission is to minister to the spiritual, physical, and emotional
needs of the homeless in Dallas County.
UGM Dallas is the oldest, continuously operating shelter in Dallas County and one of the primary homeless service providers in Dallas. UGM Dallas began as a street ministry in 1949 that offered food and clothing to those in need and opened its first homeless shelter in 1962. UGM Dallas began its four-phase rehabilitation program in 1988, which combines spiritual guidance and job training for interested participants, with the goal of providing a permanent path out of homelessness. UGM Dallas' services have expanded significantly over the years to serve the growing homeless population in Dallas County. In 2019, UGM Dallas provided services to 2,888 homeless men, women, and children (unduplicated) who stayed at a UGM shelter for a combined 194,749 nights, served 586,551 meals, provided services to 160 veterans, and held job training for 120 individuals, 20 percent of whom were placed in jobs. UGM Dallas operates Calvert Place, a men's shelter, and Center of Hope, a shelter for women and children, as well as offering affordable housing at two apartment complexes: RiverPoint and Cimarron.
UGM Dallas responds to the many needs of the homeless with food, shelter and an array of comprehensive services and referrals to partners. Services include substance use rehabilitation and recovery, job training and job placement, childcare, medical care, counseling, and transportation. UGM Dallas not only provides services to most of the homeless in Dallas but is the only provider to serve those convicted of violent offenses. More than ever, UGM Dallas needs your help. As a result of the COVID-19 pandemic, we have opened our doors to 24/7 housing for our guests, most of whom previously used our facilities as a night shelter. We are committed to serving the unsheltered homeless with openness and compassion, but our expenses have increased significantly as a result of sanitation requirements and social distancing regulations to keep our guests and staff as safe as possible. We are so grateful that the AAGD continues to fund so many much-needed efforts within the Dallas community at this challenging time and hope that you will consider supporting our crucial mission of serving the unsheltered homeless.